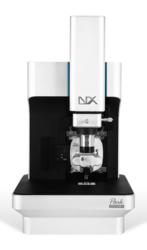 Santa Clara, CA (PRWEB) April 20, 2013
(Santa Clara, CA April 18, 2013)Park Systems, a leader in Atomic Force Microscopy since 1997 is offering a Park User Group session to current Park Systems AFM users on Tuesday, May 7, 2013 at the Hilton Double Tree in Austin TX. At the same location on Wednesday May 8, 2013, Park Systems is offering an Atomic Force Microscope luncheon that is free and open to scientists, engineers and university students who want to learn more about AFM technology.
The advancements in nanotechnology require measurements at the nanoscale level that are accurate, repeatable, and reliable and the technology that Park Systems has developed offers unique solutions that provide these benefits for both research and industry. Park Systems is a leader in helping major universities and world-class corporations achieve unparelled results in nanometrology. This innovative technology will be discussed and demonstrated at the events in Austin on May 7 and May 8, 2013.
The program will include a demonstration of the newly launched next generation Park NX10 AFM and a newly developed software tool for the most accurate, fastest and extremely reliable results in nanotechnology. Park Systems Founder Dr. Sang-ilwill discuss the Advances in Scanning Probe Microscopy and their Application to AFM at the luncheon. Ji Won Suk, Postdoctoral Fellow UT Austin and Park Systems user will present on the topic of Mechanical Characterization of Suspended Membranes Using Contact Mode AFM Imaging at the User Meeting.
"We are touring major cities this year to meet users, engage in scientific discussion and gather information about the increasing requirement of industry for AFM and nanotechnology", explains Keibock Lee, Park Systems President. "Our mission is always to provide customers with the AFM product that not only meets but exceeds their demanding requirements in AFM for performance and results."
Park Systems is also demonstrating products in Chicago, Boston, and Atlanta in order to give customers a chance to exchange ideas with company executives and experience the new era of Park NX10 Atomic Force Microscope and its advanced features.
To register for either event, visit: http://www.parkafm.com/news/event_list.php or contact Gerald Pascual at Gerald(at)parkafm(dot)com or call 408-986-1110.
About Park Systems
Park Systems serves its customers by providing a complete range of AFM solutions including AFM systems, options and software, along with global service and support. Park Systems is the leading nanotechnology solutions partner for nanoscale measurements and systems for both research and industry. The product line of Park Systems reflects its focused strength to help customers achieve the metrology performance that meets the needs and requirements of present and future applications. Since improvements in nanometrology are key to enabling tomorrow's research, analysis, processing and product manufacturing, the innovative technology and market leadership of Park Systems in the field of nanometrology will remain as the core competence and market driving force of its future business. Park's manufacturing and engineering facilities are located in Suwon, South Korea with its US headquarter located in the heart of Silicon Valley, Santa Clara, California. For more information, visit http://www.parkAFM.com.