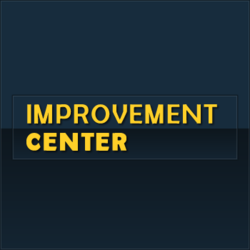 When you want to know whether your city ranks well for its green efforts, you can use this map.
Foster City, Calif. (PRWEB) April 22, 2013
ImprovementCenter.com, a home improvement site dedicated to bringing homeowners the latest industry news and advice, has launched an interactive map, "Find the Best City to Call Home." The feature synthesizes over 30 top cities lists in numerous categories, resulting in over 100 cities assessed for their best attributes.
Not only can the tool help users find the cities that are "most outdoorsy" and places with the best parks, but they can also help identify the towns that are "most green." According to the map, Portland, Ore. and San Francisco, Calif. are ideal locations for those celebrating Earth Day today and interested in reducing their carbon footprints year-round.
"When you want to know whether your city ranks well for its green efforts, you can use this map," shared Lucy O'Neill, managing editor for ImprovementCenter.com. "Some cities are really making it a priority to make a serious difference in the environment."
The map isn't limited to environmental factors, though. The tool pulls multiple lists from a variety of categories, such as school and family, health, finance and careers and more. Washington D.C., for example, ranks on more than ten lists, including "Best for Women," "Best for High-Paying Jobs," and "Most Literate." Coffee enthusiasts can search the "Most Caffeinated" list, parents can search based on top public schools, and medical professionals can search cities with the largest number of top-ranked hospitals
"This interactive map is very easy to use and chock full of information," added O'Neill. "Users can learn about the city they currently live in or any other cities across the nation at the click of a mouse, making it a useful tool for homebuyers, realtors and city officials alike."
For additional information about the ImprovementCenter.com interactive map feature or other home improvement news and design ideas, follow @ImproveCenter on Twitter and Facebook.
About ImprovementCenter.com
ImprovementCenter.com is a resource for homeowners. The website features advice and inspiration for home remodeling projects, building contractors, home improvement brands and DIY tips. ImprovementCenter.com is owned and operated by QuinStreet, Inc. (NASDAQ: QNST), one of the largest Internet marketing and media companies in the world. QuinStreet is committed to providing consumers and businesses with the information they need to research, find and select the products, services and brands that best meet their needs. The company is a leader in ethical marketing practices. For more information, please visit QuinStreet.com.
# # #