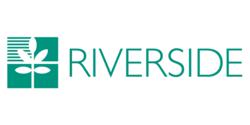 Newport News, Va. (PRWEB) April 20, 2013
As the largest provider of services for older adults in Virginia, Riverside Health System provides an expansive continuum of care to those in all stages of life.
In an effort to continue to provide the highest levels of care to patients and residents, Riverside embarked on a selection process to implement an improved integrated post-acute care Electronic Medical Records system, coupled with a more sophisticated billing system.
After a thorough search, Riverside selected the HealthMEDX Vision solution to provide all of these capabilities in a patient-centered system that can be implemented throughout the Riverside's Lifelong Health and Aging Related Services division.
"The HealthMEDX solution will provide us with the ability to achieve standardization across our post-acute care system, continuity of care, and improved documentation of resident/patient care for quality improvement, state and federal surveys," said Kevin Mulhearn, Director of Finance for Riverside's Lifelong Health division.
"This project is part of the information exchange and care management initiatives of Riverside, and we are looking forward to the improved efficiencies Riverside and its patients will realize with the integration of HealthMEDX as its Post-Acute Care EMR."
Riverside Health System "is at the forefront of driving integrated care models including the LTPAC settings. Our commitment to interoperability coupled with our focus on using technology to coordinate care and decrease avoidable admissions will serve as a solid foundation for our relationship," said Pam Pure, CEO of HealthMEDX.
About Riverside Lifelong Health and Aging Related Services
Riverside Health System's Lifelong Health and Aging Related Services Division handles the development and operation of continuing care retirement communities, assisted living apartments, skilled nursing and rehab centers, residential memory support, wellness centers, and the fastest growing element, community based services such as the Program for All Inclusive Care for the Elderly (PACE), Home Health & Hospice, and home enabling technology. Riverside is the largest provider of lifelong health and aging related services in Virginia.
About HealthMEDX, LLC
HealthMEDX LLC provides an integrated, clinical and financial EMR and CRM across the entire LTPAC care continuum including: Long Term Care (SNF, Assisted Living and Independent Living), Rehab, Homecare, and Hospice. The SaaS based architecture supports interoperability with hospitals, physicians and payers to address readmission management and care coordination challenges across the care continuum. HealthMEDX Vision is both CCHIT and ONC-ATCB Certified.
HealthMEDX, LLC. Contact:
Jennifer Westhoff
Marketing
(417) 799-6636 Jennifer.Westhoff(at)HealthMEDX(dot)com