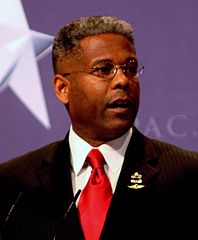 The only good thing about Obama's presidency is that it will be over in 3 more years - Mike Essen (2013)
Miami FL (PRWEB) April 22, 2013
Listen to controversial former U.S. Congressman Allen West and outspoken Internet talk show host Mike Essen discuss the future of the GOP and the future of America, Monday, April 22, 2013 at 2:00PM EDT on the mikeessen.com podcast and learn about mainstream conservative thinking from real conservatives.
Recognized for being direct, to the point and not afraid to tell it like it is, former congressman from Florida's 22nd congressional district, retired Lt. Colonel Allen West is considered by many in the conservative movement a torch bearer for significant GOP reform.
A champion of the Tea Party movement, he was endorsed by Sarah Palin for his 2010 congressional campaign. Other conservatives consider West executive material and have suggested him for Vice-President or President of the United States.
Always eager to let people know exactly what his position is on a subject, West now speaks with greater passion than ever about the problems that are destroying the United States. Now that he is relieved of the polite restrictions on speech expected of an elected representative while in office, West says he is standing up for the next generation and our nation's future. Like him or hate him, conservatives and liberals know exactly where Allen West stands.
Opinionated, outspoken and not afraid to ask tough questions, Mike Essen, the host of, "The Mike Essen Show", is an experienced talk show personality that interviews and debates prominent people on both sides of the congressional isle and those involved with current social issues. Essen encourages like-minded individuals to tell all, while he shows no quarter and expects none from opponents.
Allen West and Mike Essen are both noteworthy for clearly stating their political preferences and this interview should provide both gentleman abundant opportunity to express their opinions to an audience of varying political persuasions. Conservatives will hear from a strong leader about the future of the GOP. Liberals will hear what they should have done to make the United States of America better for all citizens.
---
About Mike Essen - Michael Jay "Mike" Essen is a Miami, Florida radio talk show host, opinionated commentator on social change, arch conservative, reporter and investigator. Mike has appeared on numerous radio and TV programs including "Something on 17" - WRLN TV and "The Mike Thompson Show" - WNWS Radio. He co-hosted "The Steve Kane Show" with Brian Craig and hosted Kane's Friday morning show. He currently hosts The Mike Essen Show.
For more information visit the web site or email: info(at)mikeessen(dot)com.
###