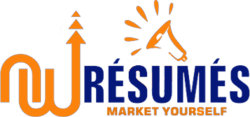 The Summary in a person's profile is the key part. It is not a good idea to upload an entire Resume to Linkedin. It's better to keep it 'short & sweet'
Seattle, WA (PRWEB) April 29, 2013
Kevin Daniels, CEO of NW Resumes, dropped-by the radio studio for an interview with Host Ben Brashen, of The Brashenomics Radio Show. Ben had scheduled the interview for a frank discussion about how best to approach looking for a job. Like everything else, there is a correct way to do it, and there is a better way to do it.
Ben introduced his guest to the listening audience, and posed a question: "Kevin, I have been wondering how Social Media is becoming more involved with the good old job hunt". Kevin responded: "Absolutely Ben, this is 2013, and we have to keep up with technology. There were always different forms of Networking, but with the Internet, and the phenomenal growth of Social Media, it cannot be denied that it can have a huge influence on "reaching-out", when seeking a job."
Kevin goes on to explain how a good LinkedIn profile can reach a lot of employers. Anyplace that a person can promote their talents, is worth the effort. NW Resumes feels that the Summary in a person's profile is the key part. It is not a good idea to upload an entire Resume to LinkedIn. It's better to keep it "short & sweet". Keywords relevant to the job category should be used in the Summary, and it is not a good idea to spam other members.
Ben asks Kevin: "That makes a lot of sense. Is it a bad idea to write your own resume?". Kevin explains that it is far better to have it done by a detached, professional Resume Writer. "This is what we do, for over 10 years, NW Resumes has been helping people stand-out in the crowd of people all looking for the same job. Getting a job is too important to take chances, and present a Resume that is not dynamic. We know how to phrase capabilities and experience, and the words that employer's are looking for".
NW Resumes is also providing business services such as: SEO, Website Development, Content Development and Copy Writing. One of the stand-out services that they provide is Interview Coaching. When a person goes for that interview, they have that one-shot to impress the Employer.......It better be good. Kevin makes sure his clients are ready for that all important interview.
Complete information is available on the website: NW Resumes