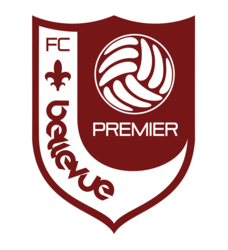 "I am very excited to be part of FC Bellevue Premier, to share my knowledge, passion and skills of the game with girls. To help them grow self- esteem and confidence." - Melissa Haines
Bellevue, WA. (PRWEB) April 21, 2013
Bellevue youth soccer club, FC Bellevue Premiere hires former University of Washington and Arizona State University soccer players Zlatan "Zeke" Halilovic and Melissa Haines as part of FC Bellevue Premier youth soccer club coaching staff.
Melissa Haines, former ASU player has been playing competitive soccer for 20+ years. She played for Eastside Catholic Varsity soccer for 4 years receiving 1st team All-Metro Honors 3 of the 4 years. She was awarded MVP of the WSU Summer Soccer Camp following her junior year of High School. Throughout her High School years she played in the P1 League for Eastside FC.
Following High School, Melissa went on to play PAC- 10 soccer on scholarship at Arizona State University. She graduated ASU in 4 years with a BA in Communication receiving the Athletic Director's Honor Roll honors each year.
"I am very excited to be part of FC Bellevue Premier, to share my knowledge, passion and skills of the game with girls. To help them grow self- esteem and confidence.
My goal is to develop girl's technical skills, while recognizing each player personal growth is what will enable them to accomplish life dreams" Melissa says.
Zlatan "Zeke" Halilovic, former University of Washington player and Croatian international has joined FC Bellevue Premier as a Technical Advisor for upcoming season. As an independent coach he will help in facilitating tryouts and decision making process.
Zeke spent last 18 months with top youth Academies in Switzerland and Croatia as a part of UEFA Licensing Program.
"I am so happy to reunite with my mentor Samir and to share my experience, knowledge and skills with FC Bellevue Premier players" Halilovic said.
FC Bellevue Premier is a youth soccer club in Bellevue, WA. founded by former European professional soccer player Samir Bjelanovic
Bjelanovic spent 9 years playing professional soccer in the European Football League playing for former Yugoslavia. He then began his coaching career in Austria and Switzerland eventual achieving the highest soccer coaching rating of USSF A coaching license. Samir has brought his passion for soccer and expertise from a career in European professional soccer to Bellevue to coach and help develop Eastside kids into premier soccer athletes.
FC Bellevue Premier is an educational organization whose mission is to foster the physical, mental and emotional growth and development of youth through the sport of soccer at all levels of age and competition
Tryouts of FC Bellevue Premier youth soccer club are coming up April 27th and 28th at Newport Hills Park - Turf Field. Visit the FC Bellevue Premier website for more information and to register for the Bellevue soccer club Spring tryouts.