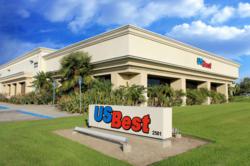 US Best Repairs is well prepared for change implementation as they have built a reputation on operating at the highest level
IRVINE, CA (PRWEB) April 20, 2013
Industry trade shows and conferences are the perfect place for servicers and other industry professionals, like US Best Repairs, to brainstorm best practices of aligning business objectives and goals with government regulations. The 7th Annual Mortgage Servicing Conference will be bridging the world of compliance with servicing operations to help demonstrate how operations needs to respond to the new rules. A large part of the conference will be focusing on the Consumer Financial Protection Bureau's January release of new regulations, which include:

New servicer rules
Error resolution
Policy & procedures
Contact issues
Forced-placed insurance and loss-mitigation
Early intervention
Third party vendor oversight
Aligning customer service and communications best practices compliance for non-compliance professionals
How to bridge the gap between compliance and operations in reality
HAMP and GSE servicing requirements changes
How the national mortgage settlement affects your organization
How to plan for implementation of the CFPB regulations.
At a time when the entire real estate, mortgage and lending industries seem to be concerned
about implementing the minutiae of government regulations, US Best Repairs is well prepared
for change implementation as they have built a reputation on operating at the highest level of
integrity and being at the forefront of regulation compliance in a constantly changing industry.
Formed out of a small handyman contractor service, US Best Repairs services default properties
for lenders and real estate agents as well as rehabbing investment portfolios for asset managers
nationwide. "Regulations exist not only to guide the default service provider, but to protect the
owner of the home as well," said US Best Repairs CEO Mark Zaverl. "Fortunately for US Best,
our compliance department has done an excellent job of ensuring our vendors comply with local, state, and federal regulations."