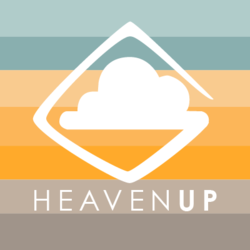 HeavenUp.com, is a faith-based community within social network.
Los Angeles, California (PRWEB) April 23, 2013
HeavenUp.com, is launching a brand new music show to promote local artist discovery. There is a connect between local community FM radio and social network. This is a platform to glorify the body of Christ through the sphere of music and creativity.
HeavenUp Countdown Core Values:
Opposing Affliction:
Combatting the darkness of this world by shining hope, life, and positivity into it.
Freeing Youth:
Liberating the oppressed minds and hearts of today's young people and enabling them to speak out.
Artist Development:
Championing and equipping talented people to expand and refine their gifts to use them for good.
Relationships:
Developing healthy unity with artists and partners and putting these relationships above agenda or task.
Check out: HeavenUp.com
iPhone Mobile Application: HeavenUp