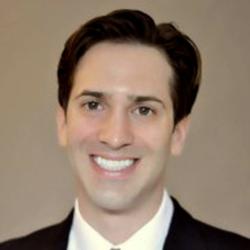 If we can delay the onset of Alzheimer's disease by five years, we can reduce the incidence of Alzheimer's by up to 50%.
Philadelphia, PA (PRWEB) April 23, 2013
Christopher Ochner, Ph.D., recognized author and nutrition expert will appear on AARP's award-winning radio show 2 Boomer Babes, hosted by Barbara Kline and Kathy Bernard, on Saturday & Sunday, June 1st & 2nd at 11am EST. Dr. Ochner, a Research Associate at the New York Obesity Nutrition Research Center at the St. Luke's Roosevelt Institute for Health Sciences and faculty at the Mount Sinai School of Medicine in NY, will be discussing how nutrition and dietary styles can be used to prevent, delay the onset, and even treat Alzheimer's disease.
"If we can delay the onset of Alzheimer's disease by five years, we can reduce the incidence of Alzheimer's by up to 50%," says Dr. Ochner, Co-Author of the newly published book, The Alzheimer's Diet: A Step-by-step Nutritional Approach for Memory Loss Prevention and Treatment, written with notable Alzheimer's expert & Harvard-trained neurologist, Dr. Richard Isaacson.
During the AARP radio interview, Drs. Ochner and Isaacson will address the connection between unhealthy dietary habits, obesity and Alzheimer's disease. Specifically, they will discuss how proper diet can prevent and even treat Alzheimer's, the role of obesity, the best and worst memory foods, why too many carbs can hurt the brain, how an overnight fast may provide better fuel for your brain and whether coconut oil is a good option for individuals with Alzheimer's.
Dr. Ochner is also author of Implementing a Weight Management Program for Outpatients, a continuing education course available at HealthForumOnline, a leading provider of online CE courses for psychologists, social workers, counselors, and other allied health professionals. While this course is designed for mental health professionals, the content is relevant to anyone wishing to adopt a healthy weight management program.
"What is good for the brain is also good for the body and vice versa," says Dr. Ochner, "so following a brain healthy diet such as the one outlined in The Alzheimer's Diet has been shown to reduce body weight in obese individuals. Similarly, evidence shows that following a healthy weight diet such as the one outlined in the HealthForumOnline CE course can also help stave off Alzheimer's disease."
Question is, can a healthy diet last? The key to a successful (lasting) diet program for the mind or body is that it does not try to wrestle people's favorite foods away from them, something rarely seen in conventional diets. In fact, Dr. Ochner encourages people to continue eating the foods they love, but to make these foods so they are healthy for the brain and body and still fun to eat. Diet sustainability is the key to success. Diets that forbid people from eating the kinds of foods they enjoy are tough to stick to. We don't want people 'going on a diet' for a few months, we want people to develop a new and better lifelong relationship with food.
To listen to Dr. Ochner's interview, simply click here. If you miss the broadcast, you can listen-on-demand to the archive anytime after June 2nd. To view more information about Dr. Ochner's online weight management CE course available at HealthForumOnline click here. HealthForumOnline provides nationally-approved, accessible and cost-effective CE courses for mental health professionals to assist them in caring for patients coping with illness. In addition to Dr. Ochner's course, HealthForumOnline's CE library includes many other courses relevant to the aging population such as Self Care for Professional Alzheimer's Caregivers, A Culturally Sensitive Approach to Differential Diagnosis of Mental Health Problems in the Elderly, Anticipatory Mourning in Alzheimer's Family Caregivers, Fundamentals of Healthy Aging, The Neuropsychology of Alzheimer's Disease and Other Dementias, and many more.