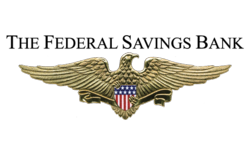 Veterans who had a VA loan before may still have 'remaining entitlement' to use for another VA loan
Chicago, IL (PRWEB) April 20, 2013
According to a recent report published by The Federal Savings Bank, an institution specialized in veteran loans, there are many characteristics of veteran loans that readers should know about. This includes: borrowing limits, Purchase Loan and Cash-Out Refinance, Interest Rate Reduction Refinance Loan, Interest Rates, and Down Payments. Below we outline some of statements published in Thursdays article.
Borrowing Limits
The U.S. Department of Veterans Affairs doesn't ever set a cap on the amount that a person can take out in order to finance their home, however, there are some limits regarding the amount of liability VA can assume that will ultimately affect the amount of money a lender will give out to a veteran. Each of the loan limits will vary depending on the location of the veteran, mainly due to the fact that the value of a home depends on where in the country it is.
Each of the limits that are created by the county the veteran lives in are applicable to all loans that are closed between January 1 and December 31.
"Veterans who had a VA loan before may still have 'remaining entitlement' to use for another VA loan," the VA website stated. "Most lenders require that a combination of the guaranty entitlement and any cash down payment must equal at least 25 percent of the reasonable value or sales price of the property, whichever is less. Thus, for example, $23,500 remaining entitlement would probably meet a lender's minimum guaranty requirement for a no-down payment loan to buy a property valued at and selling for $94,000. You could also combine a down payment with the remaining entitlement for a larger loan amount."
In order for a veteran to be considered for a VA loan they will have to fill out an application, which will later be either approved or denied. According to the agency's website, there are various applications for veterans to choose from. Here are two of the most popular applications veterans file:
Purchase Loan and Cash-Out Refinance:
These VA home loans are obtained through a lender of choice once the veteran is able to acquire their Certificate of Eligibility (COE), which can be obtained through eBenefits, by mail or through a lender.
Interest Rate Reduction Refinance Loan:
If the veteran chooses this application, he or she will not need an updated COE. They may need to show their older COE just to prove their entitlement, however, a lender might just be able to pull up the confirmation email if the veteran doesn't have their certificate with them.
The Federal Savings Bank encourages veterans to read through these rules carefully, to understand the circumstances of VA home loan. In addition it's important to remember the numerous benefits of this type of loan including: possible zero money down payment, opportunities to get approved faster than a conventional loan, and receive larger checks from the Department of Defense in regards to basic housing allowance, the rules changed on January 1st, 2013. Veterans must also pay attention to the opportunity that housiing is currently presenting. Interest rates are low and housing prices are going up. This combination leads banks to be less strict on credit standards and more willing to loan. Further it enstills confidence that the borrower is buying a home that is increasing in value for a low rate. Time will change and interest rates will rise as unemployment falls further. Now is the time to get pre-approved for a veteran loan with interest rates at decade lows across all states. For more information on veteran loans or to speak with a loan officer please visit: TheFederalSavingsBank.com