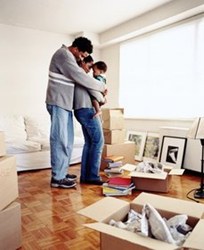 (PRWEB) April 22, 2013
Connecticutmovingcompany.com is now offering a new, more comprehensive directory of moving service providers in Connecticut. It offers customers looking for movers pre-screened companies and storage services providers. Thanks to the newly enhanced resource, now, accessing the moving companies is just a few clicks away. This website was started with just one thing in mind and that is to make moving, even car moving easy and stress-free for all people moving in or out of Connecticut, across the state lines or even to foreign destinations.
A comprehensive moving guide
Customers wanting to move from one place to another do not know how to prepare for the move and therefore connecticutmovingcompany.com comes in handy to assist people arranging a move. For example, customers are advised to look for a moving company weeks before the actual day of moving so that one has the time to compare the quotes and the rates among several companies to find the most affordable one.
Customers should prepare a full inventory of all the things that they would like moved. This will help them make sure that everything is intact at the end of their move. Sometimes, when a customer is on a slim budget and they must move due to changes at work, they can do self-moving. This is when the moving company drops off the moving boxes and the owner of the house packs the items to be moved. The moving company then picks up the boxes and takes them to their destinations.
Self-moving also involves the customer asking the moving company to drop the moving trailer at their old home so that one can pack all the things that they want to move with. The company can then take the trailer to their new destination and the owner unloads the property. This is the cheapest option. With the new and improved moving guide, Connecticut Movers offers pre-screened companies that have passed all tests for trustworthiness. It also lists companies that are insured and meets all the industry standards. Insurance is an assurance that if any of the customers' items are damaged or lost in transit, they will be replaced in kind.
Free no obligation quotes online
Connecticut Moving Companies brings customers free and no obligation quotes from pre-screened companies. Moving is just a few clicks away. This is the most comprehensive resource about moving in and out of Connecticut. It brings helpful information to customers to help them move easily and with peace of mind. Customers are advised to shop around for different moving companies to make sure that they pay the fairest prices for the moving service. If they are moving with their car, they will need a car transporter service for their car. There are also pre-screened car shipping companies for this service.
About connecticutmovingcompany.com
This online resource was established to help the people of Connecticut find the right moving providers when the need to move arises. It brings pre-screened and insured moving companies that meet all the Federal Motor Carrier Safety Administration (FMCSA) requirements for moves across different states. The connecticutmovingcompany.com online guide also provides information about storage services for people who would like their things packed into packing containers and taken to storage.