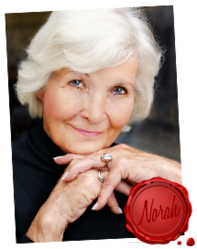 Phoenix, Arizona (PRWEB) April 20, 2013
Premium Astrology has been in the business of providing astrological reports and numerology guides to men and women all over the globe for a number of years. These reports and guides range in terms of the detail offered, and the cost of services. Many customers just starting their journey of enlightenment, or simply seeking reports for entertainment purposes, can begin their experiences with Premium Astrology at no cost to them, to give them a taste of these services and the accuracy within before deciding to purchase a full report, book, or reading. But not every client with Premium Astrology is required to pay a dime in order to enjoy the full extent of services provided from this reputable company. Whether a client has obtained a free reading, or is interested in expanding their interest in the fields of numerology and astrology through the purchase of a product, they will always have access to full support and customer service from the professional Client Care team established by Premium Astrology. This team has set such a high bar in this field with an almost unsurpassed level of customer care to each of their friends and follower, that they are now receiving their own testimonials on social media as a result.
Norah Guide the astro clairvoyant that works through Premium Astrology is no stranger to receiving rave reviews and new testimonials every day. But it is the work behind the scenes of Premium Astrology through the Client Care Team and Support Departments that sets the services of this clairvoyant, and Premium Astrology, apart from any other astrology service to date. These are just a few of the new testimonials the support teams at Premium Astrology have received since the launch of Reader's Appreciation Month in March of 2013.
"Thank you so much Premium Astrology for solving my technical problems so fast! I just knew my transit period guide would direct me well once that was figured out. You guys are the best!" Love, Michelle.
"Hey Norah, I was having a problem seeing my guide at first but your support team worked it out. I know you were looking into that for me as well, but now it's awesome. Your guide has already changed my life! Your customer service team is amazing!" Nick.
"I'm usually a skeptic about these things but I was trying to prove my wife wrong about you. When the emails weren't coming through properly I thought I had her good. Boy did you ever show me wrong, Norah. Both me and my wife thank you. But she couldn't have won that bet if it weren't for your support people that helped us iron that out, and so fast. Can't wait to see what our next guide says Norah, never thought I'd say that. Thanks," Regards, Charles.
In an industry where so much skepticism exists, Premium Astrology and their Client Care team are committed to setting a very high bar in terms of attention and detail to show their clients and friends that they are not one of those companies that will leave their clients and friends in the dark after engaging in their services. For clients that are unable to reach the Client Care team by phone or through online chat, the services of customer support can be accessed through email or by direct message on any one of their multiple social media pages. These teams make it very easy for anyone to become the next raving testimonial of this exceptional Client Care team. This unsurpassed commitment makes the Client Care team and the entire team at Premium Astrology, one of the most credible and accessible astrological companies to date.
###
Premium Astrology is proud to have had the privilege of helping men and women all over the world enhance the quality of their lives through services of spiritual enlightenment. Premium Astrology provides fast and reliable astrological reports and a wide variety of other services through the experience of Astro-Clairvoyant Norah Guide. The individual success of each of their clients is their highest priority, and Premium Astrology is available to provide live support twenty-four hours a day seven days a week.