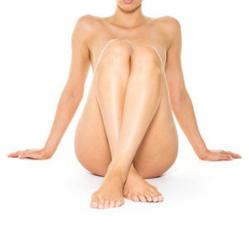 "A Limited number of Free Raleigh CoolSculpting Rebates are available from Blue Water Soa"
Raleigh, NC (PRWEB) April 22, 2013
CoolSculpting in Raleigh NC can be free with an instant rebate. Blue Water Spa has achieved the CoolSculpting Premier Status. Because of this distinction a limited number of buy one area get one area free CoolSculpting REBATES are available to Blue Water Spa CoolSculpting Clients, interested in liposuction alternatives in Raleigh, NC.
CoolSculpting eliminates fat by freezing fat cells. This FDA cleared procedure requires no surgery, no downtime, no needles. After a treatment, people may resume their normal activities. At Blue Water Spa two systems are used simultaneously to provide twice the fat elimination in just one hour. Blue Water Spa uses both mechanical and manual massage and vibrational therapy to help enhance results at no additional charge.
About Blue Water Spa
Blue Water Spa is a Raleigh medical Spa voted Best Medical Spa in America five consecutive years by American Spa Magazine. The Triangle Business Journal has recognized Blue Water Spa as the Best Place to work in the Raleigh -Durham area, and TBJ has recognized Blue Water Spa as one of the top 25 corporate philanthropists in the Raleigh - Durham area 2011 and 2012. Blue Water Spa is the top provider of Botox and Juvederm in Raleigh. The Blue Water Spa laser center is equipped with six aesthetic lasers and light sources and performs more than 12,000 laser hair removal procedures each year.
About Kile Law
Kile Law is President and Founder of Blue Water Spa. Kile has been awarded the Humanitarian of the year Award in the beauty industry by Aesthetics International. Under Kile's leadership, Blue Water Spa has donated over $165,000 to the Boys and Girls Club of Wake County, more than 150,000 pounds of food to The Interfaith Food Shuttle of NC and planted more than 60,000 trees through a partnership through Trees for the Future. Blue Water Spa supports more than 160 local charities and non-profits.
For more information, visit Blue Water Spa or call 919 870-6066
--
Kile Law
919 649-9064