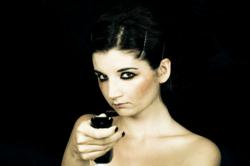 Clients who think that they can follow the same creative and media strategies for DRTV as for their awareness building advertising are doomed to failure
London (PRWEB UK) 22 April 2013
The DRTV Centre, the leading UK direct response television advertising agency, discloses the 25 most common mistakes made by new DRTV advertisers, and gives tips on how to avoid them.
Direct Response Television Advertising (DRTV) is highly attractive to growing numbers of TV advertisers because it can produce new business almost instantly.
David Pearson of The DRTV Centre explains: "Because so many clients have heard that DRTV can produce new business virtually immediately, some think that it's easy. Sadly they are wrong. And clients who think that they can follow the same creative and media strategies for DRTV as for their awareness building advertising are doomed to failure"
Key mistakes:
Screw up by confusing response objectives with brand awareness/image building objectives. More than one objective = no objective.
Screw up by failing to define precise CPR (cost/reply) and CPO (cost/order) objectives.
Screw up by not defining the target audience – age, social class and psychographics.
Screw up by not appointing a specialist DRTV agency. Ordinary advertising agencies may claim to be able to handle the campaign but they are very unlikely to possess the expertise.
Screw up by relying on conventional brand research techniques to make DRTV decisions. A focus group environment is completely different from grabbing viewers' attention "there and then" and persuading them to buy instantly.
Screw up by not communicating the most persuasive product benefits. DRTV commercials should feature prominent titles to emphasise the chosen benefits.
Screw up by not showing a problem/solution scenario.
Screw up by committing too high a budget to a client's first DRTV campaign. Be cautious, learn from modest tests.
Screw up by writing the DRTV script. Use a specialist agency which will employ expert DRTV writers and art directors.
Screw up by buying the TV airtime direct rather than using a specialist DRTV media agency.
Screw up by ignoring the power of music. Suitable music stimulates response rates.
Screw up by using a favourite family member as presenter to save money. It may cost dear.
Screw up by not paying extra attention to converting leads, as opposed to simply creating them. The call centre script is hugely important, as is the rapport created by the warmth communicated by the operators.
Screw up media value by buying only peak time. DRTV is most cost-effective during daytime.
Screw up by making the script complicated. Simplicity is essential.
Screw up by not experimenting with alternative TV stations, different TV programmes, different script lengths, days of week and times of day.
Screw up by featuring a poor 0800 number because it's cheap. Invest in a memorable set of 0800 numbers.
Screw up by ignoring upselling (adding related products to the customer's purchase)
Screw up by spending too rigidly to the media budget. No, if the campaign is a winner, keep spending as long as CPO targets are being met. And if the campaign is failing, cut losses fast.
Screw up by failing to have a back-end revenue programme (creating extra income streams)
Screw up by not analysing response results in fine detail. Every variable should be investigated on a daily basis as the campaign develops.
Screw up by not updating the website.
Screw up by sticking rigidly to long-established company rules. DRTV requires an entrepreneurial approach instead.
Screw up by ignoring what successful competitors are doing. Too many clients want to be different just for the sake of it – normally a mistake.
Screw up by resting on one's laurels when the campaign is successful. Never assume that the campaign cannot be improved.
A final word about DRTV from DM Magazine: "The more it strays from its custom-built purpose of lead generation, the less effective it becomes; there is nothing subtle about direct TV. It is made to drive behaviour at that instant"
About The DRTV Centre:
The agency was founded in London sixteen years ago. It is the only ad agency in the UK to concentrate purely on direct response TV.
DRTV is a form of direct response marketing. Short form DRTV commercials are typically spots of 60 seconds or less; long form infomercials are normally programmes of 15 or 30 minutes. The DRTV Centre specialises in short form.
The DRTV Centre's service includes everything clients need to mount successful DRTV campaigns: strategies, idea creation, scriptwriting, storyboards, research, casting, location search, film/video production, music, voice-overs, Clearcast clearance, transmission copies, channel selection, TV airtime planning/booking and campaign response analysis.
For more information, call The DRTV Centre on 0800 635 9000.