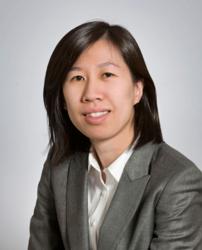 Norwood, MA (PRWEB) April 22, 2013
BioPharm Insight, Infinata's flagship intelligence solution for the global biopharmaceutical community, will host an educational online webinar, Thursday April 25th at 11am ET, discussing the Evolving Multiple Sclerosis (MS) Treatment Landscape. Global Editor, Kimberly Ha, will moderate a discussion with our two expert speakers, Dr. Daniel Kantor and Dr. Samuel Hunter.
Topics to be discussed incude:

The impact of Biogen Idec's new MS drug Tecfidera
Sanofi's Lemtrada and Aubagio, and other MS drugs in development
Biogen's anti-LINGO compound and other potential axonal regenerative drugs
MS drug pricing and reimbursement
Dr. Daniel Kantor is the Medical Director at Neurologique and a member of the health care advisory panel of the MS Foundation. Dr. Kantor has been the principal investigator of several MS studies and a member of the University of California at San Francisco international collaboration studying the genetics of MS. Dr. Kantor has received numerous awards recognizing his four-part focus on academics, teaching, research and administrative excellence for MS.
Dr. Samuel Hunter is president of Advanced Neurosciences Institute in Tennessee, a cutting edge subspecialty neurology practice which cooperates with a number of pharmaceutical industry partners to develop and test new therapeutic agents for neurological disease. Dr. Hunter has a broad neurosciences background including pharmacology, developmental neurosciences, molecular neuroscience, neuroimaging, experimental therapy, treatment and research of immune diseases in the nervous system. Currently board-certified in neurology and neuroimaging, Dr. Hunter is also an investigator at Biogen Idec and a consultant for Bayer.
Kimberly Ha is an award-winning biopharmaceutical industry journalist and editor. She launched BioPharm Insight's editorial team in 2007. Kimberly is a member of the Galien Foundation Advisory Board. She has received fellowships from organizations including the National Press Foundation, the UN Foundation for Global Vaccines, and the Association of Health Care Journalists.
Our distinguished speakers will give an overview of the MS landscape as it is today and offer thoughts on what the future holds. There will also be an opportunity for the audience to ask questions. Register today to join the conversation.
Learn how BioPharm Insight can help you find new business opportunities by starting a free trial today.
About BioPharm Insight
BioPharm Insight is the definitive guide to the global biopharma community. BioPharm Insight provides subscribers with an information edge by combining the most comprehensive real-time database of companies, drugs, contacts, M&A and licensing deals, forecasts and clinical trial data with proprietary forward-looking intelligence uncovered by an independent team of investigative journalists months or even years before it breaks in mainstream media. To learn more, visit http://www.biopharminsight.com. Follow BioPharm Insight on LinkedIn and Twitter.
About Infinata, Inc.
Infinata provides personalized technology solutions to turn information into insight. Services include a comprehensive BioPharm Solutions Suite, unique Wealth Prospecting tools and innovative Custom Data Services. Infinata is a part of Mergermarket, a Financial Times Group company and a division of Pearson plc. To learn more, visit http://www.infinata.com.