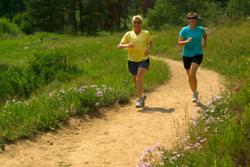 Each community in Grand County offers a different way to celebrate summer from food and entertainment to sports and competition
Grand County, CO (PRWEB) April 23, 2013
The Grand County Tourism Board announces its kickoff into summer with a June events lineup. Each community in Grand County offers a different way to celebrate summer from food and entertainment to sports and competition. It's no wonder folks flock to Grand County where there's always something grand go-ING on.
Hot Sulphur Days Festival: June 7-9
The 48th Annual Hot Sulphur Days Festival is a three-day, community-wide celebration hosted by the town of Hot Sulphur Springs. Homespun fun includes a pie baking contest, pancake breakfast, frisbee golf, kids carnival, car show, the Texas Charlie Shootout, baseball, parade, BBQ lunch, concert in the park, fireworks, and duck races. For more information such as times, locations and sign-ups, visit http://www.hotsulphurdays.com.
Grand Lake Festival of Arts & Crafts: June 8-9
Grand Lake's Main Street and the surrounding Town Park area will be a bustle at this year's outdoor arts and crafts festival where artists and craftsman will display and sell their creations including jewelry, leather work, ceramics, glass work and much more. Visitors can stroll, browse and purchase and then grab a bite to eat nearby. The festival is open Saturday, 10 a.m.-6 p.m., and Sunday, 10 a.m.-4 p.m. For more information call 970-627-3402 or visit http://www.grandlakechamber.com.
Rocky Mountain Repertory Theatre Opening Night: June 14
Rock Mountain Repertory Theatre (RMRT) returns to the stage for the 2013 season this June. Delighting audiences in Grand Lake since 1960, RMRT delivers professional, live performances to theater-goers of today at the $5.2 million venue newly built in 2011. Tickets for the 2013 summer season available at 970-627-3421or http://www.rockymountainrep.com
Kremmling Days: June 14-16
It's the best of Kremmling at this annual three-day event. The Town Square in Kremmling will offer loads of activities and entertainment like cliff golf, live music, a parade, the Cow Pie Classic 3 and 5 Mile Run, beer garden, food and crafts vendors and much more! Details available at 970.724.3472
State Chili Cook Off: June 22
Colorado's mother of all chili cook offs is the "official" Red, Green, and Salsa State Championships. Held Saturday, June 22, 8 a.m.-4 p.m. in Grand Lake's Town Park, the event is free to the public (BYO antacids). For more information call 970-627-8428 or 970-627-3402.
Blues From The Top Music Festival: June 28-30
The Grand County Blues Society presents its 11th annual kick-off-the-blues weekend, June 28-30. Jamming begins Friday and reprises throughout the weekend at several different Winter Park venues. Some shows are free, and others cost just $20.
Winter Park Half Marathon: June 29
Runners of all levels are in for a stunning 13.1-mile race that will take off within walking distance of downtown Winter Park. Rocky Mountain beauty surrounds a remote, single-loop course run almost entirely on dirt roads. All of proceeds benefit the Shining Stars Foundation, bringing hope to children with cancer or other life threatening illnesses.
With the fun already scheduled, vacations are easy – and now budget-sized with these special deals on lodging.
To connect with Grand County's event calendar, check out Grand County's Facebook page at http://www.facebook.com/grandcountycolorado, follow grandcountyco on Twitter, http://www.pinterest.com/grandcountyco/ on Pinterest or download the new mobile app from iTunes.
Grand County, Colo. (http://www.visitgrandcounty.com) is located 67 miles west of Denver. Grand County is home to wide-open spaces, breathtaking mountain scenery and authentic old-west towns. Outdoor recreational activities include golf, boating, fishing, biking, hiking, fishing, hunting, horseback riding, skiing, cross country skiing, snowmobiling, ice fishing, sleigh rides and tubing. The area features more than 600 miles of mapped and marked trails, one national park, two national forests, two wilderness areas, two national scenic byways, two major ski resorts, five world-class dude ranches and four mountain golf courses. Grand County's extensive water network includes Colorado's largest natural lake, 1,000 miles of streams, 1,000 acres of high-mountain lakes and 11,000 acres of reservoirs.