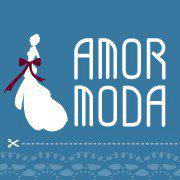 (PRWEB) April 21, 2013
Today, AmorModa.com has updated its website and adds 70 new wedding dresses to its product line. A spokesman for the company, says that they will launch new models to their product line weekly.
The new wedding dresses are offered in 12 colors: yellow, blue, purple, and more. They come in a variety of vintage or attractive types, and featured with a number of characteristics: rich materials, meticulous production, and fine tailoring.
AmorModa has a reputation for producing premium quality women's dresses at competitive prices. Their newly-designed website is in five languages, and can bring more convenience to its customers from the globe.
Eason Chen, CEO of the company, says, "The current wedding cost is higher now than before, although the overall economy is still not in its most favorable position. Take a few minutes to browse through our cheap wedding dresses, and you will find something for yourself. Enjoy yourself."
Moreover, AmorModa.com is offering great discounts on its full line of products, including prom dresses, cocktail dresses, bridesmaid dresses, and more.
About AmorModa.com
Founded in 2008, AmorModa.com is a leading online store that offers wedding dresses, and other special-occasion dresses. The store has a group of designers who create elegant designs for customers all over the world. All dresses from AmorModa.com are offered with free shipping.
For more information or advice, please visit http://www.amormoda.com/