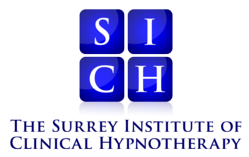 What really surprised us about this particular aspect of the study was the amount of former anxiety clients that were happy to, or already had, recommended people for hypnotherapy
Wallington, Surrey (PRWEB UK) 21 April 2013
The participants were drawn at random from clients they had seen over a three year period between 2007 and 2010. All of them presented with anxiety issues in the first instance and had completed the full course of hypnotherapy sessions.
As part of the study the subjects were asked 3 specific questions:
1. In your opinion does hypnotherapy work?
2. How effective was your course of hypnotherapy?
3. Would you recommend hypnotherapy to someone else?
To the question of does hypnotherapy work, 79% of the subjects thought that it did, with a further 12% not sure. Some of the subjects had been for hypnotherapy for other issues as well so their answers were not exclusively in regard to their hypnotherapy for anxiety.
When it came to how effective was the hypnotherapy for anxiety programme, 47% thought that it had a significant influence on their anxiety issue and 27% thought that their hypnotherapy session had completely resolved their anxiety issue. So overall 74% of the subjects found that the hypnotherapy they had received was very useful in helping them deal with anxiety.
It would seem that, for anxiety clients at least, once someone has had hypnotherapy for an anxiety issue they are happy to recommend hypnotherapy to their friends and family.
Paul Howard, Institute Director and Marketing Director for the National Council for Hypnotherapy, said "What really surprised us about this particular aspect of the study was the amount of former anxiety clients that were happy to, or already had, recommended people for hypnotherapy. Not that we do not think the service is valuable but traditionally we had always thought that because of the stigma some people associate with anxiety, that they would want to keep quiet about their anxiety and how they resolved it. Apparently this is not the case."
In the study, 59 had agoraphobia type anxieties (fear of travelling, fear of driving on motorways, fear of crowded places, etc) and 41 had social anxiety (fear of public speaking, fear of talking in public, fear of being the centre of attention, etc).
Paul Howard has been practising hypnotherapy at the Surrey Institute of Clinical Hypnotherapy in Wallington, Surrey for over 11 years. He specialises in anxiety and psoriasis and is an accredited member and Marketing Director for the National Council for Hypnotherapy and adheres to their Codes of Conduct.