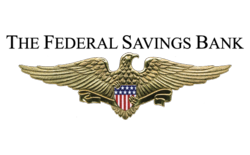 Tuesday's March housing starts figure jumped dramatically by 7% from February
Chicago, IL (PRWEB) April 21, 2013
The Federal Savings Bank encourages first-time homebuyers to seriously consider the implications of an improving economy. As the housing market improves as evident in Tuesdays housing starts, and as unemployment declines, the risk of mortgage rate hikes increases. The Federal Reserve has already stated its thresholds with respect to when it will begin begin to raise interest rates which is, 6.5% unemployment and/or 2.5% inflation. Currently the US unemployment rate is 7.7% and inflation is according the latest CPI report is on the decrease. While the Federal Reserve has estimated unemployment to fall between 7.3% and 6.8% by year end, homebuyers cannot expect to wait forever to get pre-approved for a mortgage.
Home Prices Are Rising
In January new homes sales soared to multi year highs at 431,000. In February new home sales took a breather and declined to 411K, however, it remained at 12.29% above year-over-year levels. To re-confirm that things are on positive full swing Tuesday's March housing starts figure jumped dramatically by 7% from February. The housing starts number of over 1 million was the highest seen since June 2008.
First-Time Homebuyers must take notice at the ways things are improving now, because while interest rates may remain low for the next year, the possibility of housing prices continuing higher remains probable. "The trend is your friend, until the very end" says Nick, a bank at The Federal Savings Bank. "Right now housing inventories remain low and more people are becoming employment, both factors help raise housing prices."
The Federal Savings Bank encourages first-time homebuyers to consider the implications of obtaining an mortgage at a later time, which is the possibility of higher interest rates, and moreover, higher property values. The benefits to getting pre-approved for a mortgage now is that the individual can understand how much of a home they can afford, and at which rate. In addition, if the applicant finds a home they desire, their bid will be taken seriously by the listed seller due to the mortgage approval. For more information on obtaining a loan or to speak about the housing market in general: please contact a loan officer at: TheFederalSavingsBank.com