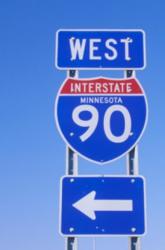 Large network of moving companies in one place
(PRWEB) April 22, 2013
Working with unreliable moving companies is probably the most frustrating aspect of any move. Ask for advice from someone who has moved recently and the best tip would unequivocally point to "choosing the right long distance movers." From trusting valuables to negotiating low rates, there are plenty of reasons why individuals spend so much time researching professional movers.
Unfortunately, much of this effort goes unrewarded due to variable pricing structures and confusing industry jargons. Often, long distance movers incorporate confusing pricing structures in their billing practices and leave consumers with no option to negotiate.
In response to mounting customer pressure, Movers.net launched a new service through its flagship website. The new service focuses on providing deep discounts through pre-negotiated packages and a large network of moving companies.
The service uses a two-fold strategy to deliver lower rates. First, pre-negotiated discounts with a large network of moving companies work to benefit customers. Second, an extremely large number of moving companies compete for the same customer's business, often resulting in much lower rates for clients contemplating a move.
"We have been in this business for over fifteen years. We constantly tweak our offerings in response to customer feedback and our new platform is a direct response to customer complaints about pricing issues. Our technology, relationships, and network combine into one offering and benefit the customer through lower prices," says Randy Rodriguez, CEO and founder of Movers.net.
Matthew an analyst with Movers.net shared his observations with the media: "Our team worked with hundreds of long distance movers to develop a new online platform. It is a simple but very powerful tool. A customer simply needs to provide basic information about the move and the application is instantly directed to a targeted network of moving companies. Customers receive qualified quotes and can ask questions and initiate the process through our online platform. Our system is highly effective and scalable. Customers have been thrilled with our beta tests and pilot-scale experiments. We expect the prices to be at least twenty percent lower in comparison to traditional channels."
About Movers.net
Movers.net is an aggregator of long distance movers. Unlike moving directories, the site is a power-packed platform that allows customers to work one-on-one with professional movers. From requesting quotes to negotiating prices and initiating the moving process, almost everything can be accomplished with just a few clicks.
The site has been in existence for over fifteen years and has helped tens of thousands of customers with all aspects of the moving process. A dedicated team of customer service professionals constantly monitor and assist the site's users with all aspects of the move. Additionally, there is a solid knowledge base of hundreds of articles that explain the entire process in extreme detail.
For more information and to request a quote, visit http://www.movers.net/long-distance/.