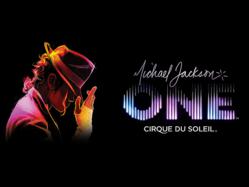 Coast to Coast Tickets has announced they are offering tickets to Cirque du Soleil Michael Jackson One.
(PRWEB) April 21, 2013
After it was revealed that the wildly successful live performance company Cirque Du Soleil would be unveiling a new live show based on the life and music of Michael Jackson, Coast To Coast Tickets quickly revealed they would be offering Cirque du Soleil Michael Jackson tickets. The live event will take place at the Mandalay Bay in Las Vegas right on the strip and is designed to mix the theatrical movements, beautiful dancing and breathtaking scenery that Cirque Du Soleil is so famous for with the music and style of Michael Jackson. The good news for fans is that now the -sale tickets to see the event unfold live are available and being offered directly through Coast to Coast Tickets.
The new Michael Jackson ONE event will feature some of the performer's biggest hit songs from his long career and pay homage to his creative genius as an entertainer. The newly announced event is already expected to sell out in most evenings which is why Coast to Coast Tickets is announcing their unique sale of these tickets in hopes that fans, eager to see the performers take the stage live to tell Jackson's tale, will be able to get their seats before they sell out. The story will follow four misfits who enter on a journey to learn about themselves and who are taught to have the agility, love, courage and passion that Michael was so known for while he was alive.
Those who are looking to get the best seats in the house to this highly anticipated event will want to get their Michael Jackson One tickets now before the 2013 shows sell out. Tickets are on sale now.
All tickets are currently available to the public at CoastToCoastTickets.com; fans should act now before they sell out!
To find out more about getting your Cirque Du Soleil Michael Jackson tickets, and seats to some of the biggest tours in music, visit: http://www.coasttocoasttickets.com/theater_schedule/cirque-du-soleil-michael-jackson-one_tickets.shtml