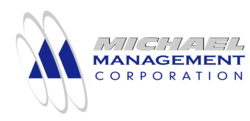 We understand that for some, classroom SAP training is a better solution.
San Diego, California (PRWEB) April 23, 2013
Michael Management Corporation, a leading provider of online SAP training, has released their entire online SAP training catalog for classroom training. The company has been developing online SAP training programs for both corporations and individuals for over 10 years. Recently, they have translated their course catalog into the offline space as well, and are now offering the same content for classroom delivery with live instructors.
The Michael Management Corporation recognizes that for some organizations, classroom training is the most effective way to teach essential SAP skills to their employees. By making their award-winning online SAP training content available for classroom delivery, MMC is now able to more effectively service organizations that prefer this method of training.
"We understand that for some, classroom SAP training is a better solution," said MMC CEO Thomas Michael. "We want to be able to offer organizations that prefer this method of SAP training the same quality content as those that use our online platform. Our classroom material is the same award-winning content as our online version and is taught by SAP experts."
MMC's classroom SAP training have several benefits. First, MMC's extensive course catalog has over 400 hours of ready-to-go content available that corporate professional development managers can choose from when designing a training curriculum. MMC offers 800+ SAP learning simulations in over 70 courses that educate trainees on important SAP functionality, from fundamental SAP skills to highly specialized functions of SAP. Students can explore six unique curriculum plans, which act as guides for users, suggesting what courses to take and in what order.
Second, MMC can create custom training content for organizations based on their training needs. This personalized service ensures that an organization is able to train their employees in the exact skills that are most relevant. They have experts on demand that can help tailor course curriculums to fit the specific needs of any organization. All SAP training material is created by SAP experts based on real world business scenarios with hands-on exercises and are taught by veteran SAP consultants.
Last, MMC can create an integrated online-offline program that incorporates both eLearing and classroom training together. The combination of live instructor-led classroom training with MMC's eLearning solution ensures that students get the best of both worlds. Students can begin their learning in the classroom setting, where they have the ability to interact with other students and ask questions of the instructor face-to-face. Then students can further their knowledge offline, using MMC's online training simulations to practice their new skills.
For more information about Michael Management Corporation's classroom training solutions, visit: http://www.michaelmanagement.com/sap-classroom-training.asp
About Michael Management Corporation
Michael Management Corporation is a leading provider of SAP training, SAP access and recognized expert SAP consulting services. The company provides an unmatched level of SAP product expertise and consulting experience. Michael Management Corporation's award-winning online SAP training courses are used by many Fortune 500 companies around the world to train their users on SAP know-how.
Michael Management Corporation (MMC), the MMC Logo and the MMC Swoosh are registered or unregistered trade and/or service marks of Michael Management Corp. and are protected by US and international copyright laws. All other names, brands, logos, etc. are registered trade or service marks of their respective owners. MMC is not affiliated with SAP AG.