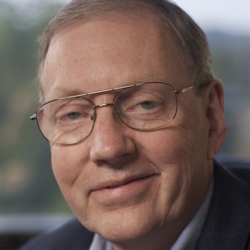 What if you're a North Alabama business entitled to thousands of dollars from the BP oil spill settlement, but you don't know to file a claim?
Birmingham, AL (PRWEB) April 22, 2013
A new website, BP Settlement News, was launched today by three Birmingham, AL, law firms with decades of experience in class action litigation, according to Michael J. Evans, one of the lawyers involved.
"I've teamed up with the attorneys at Yearout & Traylor, P.C. and Gathings Law to represent businesses, nonprofits, professional men and women, sole proprietorships, farmers and other Alabama people or entities who are members of the BP settlement in the Deepwater Horizon oil spill settlement," said Evans. "Gusty Yearout and Lloyd Gathings both have decades of class action experience, as do I."
"I've talked with some people who don't know whether the settlement applies to them," said Evans. "BP Settlement News has documents such as the Final Judgment approving the settlement, and the BP settlement notice so people can review the court documents for themselves to check on their membership in the class."
"We started the BP Settlement News website to make it easier for local people to keep up with developments in the BP settlement. For example, a March 16, 2013 article by the Daily Mail in Great Britain reported on BP's complaints about some of the payments made by the Settlement Administrator, such as a $9.7 million payment to a North Alabama construction company. I didn't see that news covered locally. We will cover that sort of thing on BP Settlement News."
BP Settlement News is the second website the law firms have jointly created. They launched BP-Settlement-Help.org several weeks ago. Both websites offer forms allowing visitors to request a free legal evaluation of their potential BP claims.
"Gusty Yearout and Lloyd Gathings have gotten together and created a series of videos explaining the settlement," Evans said. "The videos have been uploaded to a BPSettlementHelp YouTube Channel. We'll be adding those videos to the new BP Settlement News site within the next week"
Sources and Links:
The term "BP Settlement" refers to the settlement in In Re: Oil Spill by the Oil Rig "Deepwater Horizon" in the Gulf of Mexico, on April 20, 2010, MDL NO. 2179, pending in the United States District Court for the Eastern District of Louisiana. The Court's Official Deepwater Horizon website is at http://www.deepwaterhorizonsettlements.com.
The March 16 Daily Mail article is located at file://localhost/Users/mjevans/Downloads/BP-appeals-absurd-fictitious-oil-spill-compensation-payments-including-10-million-construction-company-200-miles-sea.html.
About Michael J. Evans:
Evans is a Birmingham, Alabama attorney, and the owner of the Law Offices of Michael J. Evans, LLC. He is also a blogger and new media advocate.
Evans created the BPOilNews.com blog in 2010 within a week of the Deepwater Horizon oil spill. The BP Oil News blog, BP Oil News Facebook Page and @BPOilNews Twitter account were all started as a New Media project to provide daily, and sometimes hourly, coverage of the oil spill. Evans refused to accept oil spill clients for more than a year, until he became convinced that many people and businesses would have to file lawsuits to collect fair compensation from BP. Articles written by Evans and posted on BPOilNews.com have been cited or quoted in the New York Times, other publications in the U.S., Europe and Australia, and in at least one law review article by the Environmental Law Institute.
Contact:
Michael J. Evans
Law Offices of Michael J. Evans, LLC
P.O. Box 55055
Birmingham, AL 35255
205-999-3726
mjevans(at)mjevans(dot)com
About Yearout & Traylor, P.C.
Founded in 1984, Yearout & Traylor, P.C. has two decades of experience trying cases on behalf of individuals and businesses that have been hurt or taken advantage of as the result of the wrongful conduct of others. The firm's lawyers have a wide variety of experience in personal injury and other forms of civil litigation. For more information about the firm's services, visit the firm's website at http://www.yearout.net.
Contact:
J. Gusty Yearout
Yearout & Traylor, P.C.
3300 Cahaba Road, Suite 300
Birmingham, AL 35223
205-414-8160
(855) 348-7529
gyearout(at)yearout(dot)net
About Gathings Law
Gathings Law was founded more than 20 years ago on the basic concept that every person, regardless of social or economic status, is entitled to receive the best representation in court and a level playing field when they enter the litigation arena. For more information about the firm's services, visit the firm's website at http://www.GathingsLaw.com.
Contact:
Lloyd W. Gathings
Honora Gathings
Gathings Law
2204 Lakeshore Drive
Suite 406
Birmingham, AL 35209
205-322-1201
(877) 803-3006
lgathings(at)gathingslaw(dot)com
hgathings(at)gathingslaw(dot)com
Advertising disclaimer: No representation is made that the quality of legal services to be performed is greater than the quality of legal services performed by other lawyers. The hiring of a law firm is a serious decision that should not be based on advertising alone.