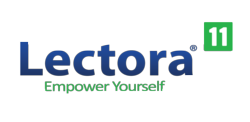 Attendees of this session will learn how to use Lectora's improved features to take the power of social media and create a unique, exciting experience
CINCINNATI (PRWEB) April 22, 2013
The Lectora® experts will explain how to engage learners with the latest object types in new Lectora Version 11 e-Learning software. In the next session on April 24, e-Learning professionals will learn how to use create custom e-Learning content with Lectora that draws in learners for an interactive experience.
"New Version 11 makes it even easier for users to develop engaging courses," said Peter Bray, Chief Marketing Officer. "Attendees of this session will learn how to use Lectora's improved features to take the power of social media and create a unique, exciting experience."
e-Learning professionals can register to attend this free session, "Using Lectora Objects in V11," Wednesday, April 24 to learn:

How to add Facebook, Twitter and Google+ components to courses
How to embed web windows within the content to pull in additional resources and information
And how to add RSS feeds and generate QR codes to further engage learners
This session is part of the Inspiration Wednesdays free online webinar series that shares valuable e-Learning tips, trends and strategies with the e-Learning community. Inspiration Wednesdays live sessions take place at 9:00 a.m. and 1:30 p.m. ET (GMT-4).
To register for this session and for more information, please visit: Lectora e-Learning Webinars.
Lectora Inspire Version 11 supplies the most powerful e-Learning authoring software for development. Now including full versions of Camtasia, Snagit, Flypaper and ReviewLink™, Lectora provides all the essential e-Learning tools for course development and review.
To learn more about Lectora Version 11, please visit: Lectora e-Learning software.
About Lectora®
Lectora® is the world's leading e-Learning software used by most Global 2000 companies in more than 125 countries and is offered in six languages. The Lectora line of e-Learning products includes Lectora Inspire, Lectora Online, Lectora Publisher and Lectora Integrator. The makers of Lectora also produce Flypaper™, the leading Flash content creation platform, Snap! by Lectora® rapid e-Learning software and its sister product, Snap! Empower™ Flash interactions builder. The Lectora family of e-Learning products also includes CourseMill® learning management system (LMS) and Lectora Talent Management. Lectora is headquartered in Cincinnati, Ohio with offices in Boca Raton, Phoenix, Paris, London and Beijing. Lectora, Flypaper, CourseMill, Snap! by Lectora and Snap! Empower are trademarks of Trivantis® Corporation.
Website: lectora.com
Phone: 877.929.0188
Facebook: Facebook.com/LectoraeLearning
Twitter: twitter.com/Lectora
Blog: lectora.com/blog