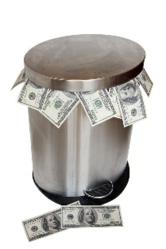 Can California really afford to squander healthcare dollars?
Los Angeles, CA (PRWEB) April 22, 2013
The Independent Physical Therapists of California (iPT of CA), a group representing thousands of practicing physical therapists, is cheering for the second straight week following proposals to close Medicare physician anti-kickback loopholes. The first proposal was made on April 10, 2013, as part of President Obama's 2014 budget, in order to curb exploding costs caused by physician self-referral to therapy services, imaging, and radiation services they own and profit from. The Obama Administration has estimated a cost savings of $6.1 billion associated with banning physician self-referral and payment for these services. According to the AIM Coalition, a coalition of physician specialties and the American Physical Therapy Association APTA, the loopholes not only result in increased spending and unnecessary utilization of medical services, but also potentially compromised patient choice and care, thusly eroding the integrity of the Medicare program.
The President's budget proposal was followed, on April 19, by release of the final Simpson-Bowles Deficit Commission Report on the national debt and the deficit. According to the APTA, the 60-page document outlines a four-step process that includes $2.5 trillion in deficit reduction as well as steps to sustain the lower levels of spending. Within the deficit reduction proposals, on page 27, was yet another suggestion to close the loophole known as the in-office ancillary services exception (IOASE) under the section entitled "Reduce Fraud, Abuse, and Excessive Payments within Medicare."
Dr. Jeff Fairley, physical therapist and public policy director for iPT of CA applauded the two health care reform proposals as a step in the right direction. He added, "While these proposals would close anti-kickback loopholes, it is ironic that Assemblymember Maienschein is introducing AB 1003, a bill which would open up the floodgates for self-referral abuses. Dr. Fairley sees AB 1003 as a clone bill of Mary Hayashi's bill, AB 783, which was killed in 2011. He predicted the legislation would fail because policy experts are running away from legislation offering costly, avoidable conflicts of interest. In conclusion, he asked, "Can California really afford to squander health care dollars, especially when considering it is the largest purchaser of healthcare in the state?"
AB 1003 is scheduled to be heard in the Assembly Business, Professions, and Consumer Protection Committee on April 30, which is chaired by Assemblymember Richard Gordon.
Assemblymembers Brian Jones, Raul Bocanegra, Nora Campos, Roger Dickinson, Susan Talamantes Eggman, Curt Hagman, Chris R. Holden, Brian Maienschein, Kevin Mullin, Nancy Skinner, Philip Y. Ting, and Scott Wilk also serve on the committee.