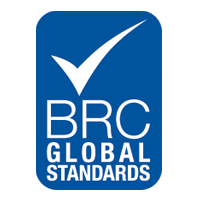 London, UK (PRWEB) April 24, 2013
The British Retail Consortium's (BRC) commercial arm has appointed a new Chief Executive. Mark Proctor will join the organisation as Chief Executive Officer, BRC Trading.
BRC Trading is best known for its suite of BRC Global Standards. It is the world's biggest provider of product safety and quality standards for food manufacturers, packaging, storage and distribution, and consumer products. BRC Trading is also responsible for a range of highly respected retail conferences and events.
Mark has spent his career in the global food and consumer product safety and quality assurance industries, with organisations such as Exova, SAI Global Assurance Services and European Food Safety Inspection Services (EFSIS) - so brings a wealth of management and operational experience to the BRC. He will take responsibility for building on the strong position of the BRC Global Standards -both in the UK and internationally - by seeking and utilising growth opportunities from new markets and from developing the Global Standards themselves, and associated services. Mark's understanding and experience of working with European and US retailers and manufacturers will be particularly valuable.
And, as a member of the BRC Leadership Team, he will support the vital part the retail sector and its supply chains play in promoting consumer confidence and safety. Mark will take up his new role on Monday 10 June 2013.
Notes to Editors:
A photo of Mark is available on request.
Mark Proctor -
Mark Proctor joins the BRC from Exova Limited where he was Director Food and Consumer Products (Europe). Previously he held roles, including UK Director with global responsibility for food, at SAI Global Assurance Services Limited and before that was Managing Director of the European Food Safety Inspection Service.
BRC Trading -
BRC Trading generates non-subscription income for the BRC by providing a range of services. These include the BRC Global Standards and Directory Database, the training associated with its product-safety certification schemes, and BRC events, seminars, conferences, publications and other products.
BRC Global Standards
BRC's Global Standards are generated with the help of technical specialists, retailers, manufacturers and certification bodies from around the world, so everything is based on practicality, rigour and clarity, with over 19,000 certified sites around the world.
Media Contacts:
BRC Press Office (0044) 20 7854 8924 / (0044) 7921 605544
###