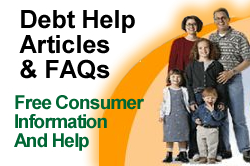 The earlier people examine their mortgage payment trouble and deal with it in the proper way the greater the likelihood they retain their home.
Pittsfield, MA (PRWEB) April 23, 2013
At some point in their lives many homeowners make a late mortgage payment or completely miss a mortgage payment for the first time. Certain people freak out they even fall one day late while others ignore the situation as ordinary. This new article in FAQ format published on Financial Firebird's Bankruptcy Alternatives website sorts out who should be relaxed and who needs a battle plan to help stop foreclosure.
First consumers must understand the way banks view late mortgage payments and how they define bad credit. Generally this part becomes an easy math exercise: with most mortgages 1-14 days late falls within a grace period, 15-30 days late incurs a late fee, over one month late impacts a credit score.
The next phase represents one sometimes impossible by definition, but essential to at least attempt. Consumers must both analyze the root cause of their mortgage payment problem and look into the future. In some cases answers appear crystal clear with ease such as when a one time unexpected auto or medical expense caused the missed mortgage bill but the next month's home loan payment already sits ready for mailing. Instances where loss of employment caused the mortgage trouble, the root part becomes identifiable but knowing when another job may be obtained and what it may pay remains a guess. For other people understanding how they got in trouble at all remains a mystery. For these people personal budget help may provide answers.
People without good answers as to how they plan to make the following months mortgage payment on top of the current late bill need to pay the most attention. While missing a payment by over 30 days should be avoided, in the long run it represents a less troublesome problem than someone facing a major lifetime income reduction even if a consumer remain currents in the short run. Knowing what bills to pay in a cash crunch becomes a key skill that may quickly determine if a person keeps their home or loses it to foreclosure. To sum this up with a simple thought, imagine losing the item linked to the bills. In other words, when only able to pay a credit card or a mortgage payment, would it be better to lose that credit card or lose the house?
The article, authored by former debt and bankruptcy attorney Mory Brenner, addresses how to proceed in order to avoid a situation where the homeowner ends up having missed multiple mortgage payments and risks foreclosure. The article includes related side issues as well such as how debt may lead to depression and foreclosure myths.
In a perfect world no one would need to examine an article on missed mortgage payments, but in reality many people today need to read this exact information about what to do in the early stages of mortgage trouble. Unfortunately many of them will not recognize that they should have started to take action and become educated about missing mortgage payments earlier until after they fall so far behind they retain only limited options to recover. The questions asked and answered provide good advice both for those in trouble as well as any friends or relatives of people missing payments who might lend a hand or point folks in the right direction. A great number of foreclosures can be avoided and the earlier people examine their situation and deal with it in the proper way the greater the likelihood they retain their home.
About Bankruptcy Alternatives-Debtor's Options:
Late Mortgage Payment Help For Homeowners One Month Late To Two Months In Arrears stands as a part of the Bankruptcy Alternatives - Debtor's Options family of financial information including free debt help and tools web pages started in 1996 and currently offered by the Financial Firebird Corporation with a goal of providing consumers with free unbiased help from a former debt workout and bankruptcy lawyer in choosing the right path to a brighter economic future. Find the pages at debtworkout.com online.