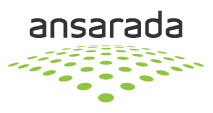 Everything we decide to do as a company starts with our client
Chicago, IL (PRWEB) April 23, 2013
ansarada is very happy to welcome Eric Bigalke to the role of Regional Manager, heading up ansarada accounts and staff across the USA.
Eric joins with extensive experience in sales and management and a passion for leadership. Cameron Mitchell, who until now has been acting in this post, has relocated back to his home country of Australia to take on the position of Global Sales Director.
Eric will be based in ansarada's Chicago office, where he will be responsible for local business development, sales and client service teams from the start of June. Until then Eric will be traveling across the US to meet and listen to ansarada's clients, as well as spending valuable time with the product and infrastructure and management teams at ansarada's head office in Sydney Australia.
ansarada's CEO, Sam Riley, said "Every new team member, at every level, starts their training with an understanding of our clients, their product experience and their needs. It is a vital part of the way we do business. It is the most important knowledge we can give them to prepare them for their new role. Everything we decide to do as a company starts with our client."
When asked about Eric joining the team, Cameron Mitchell said "I am very excited about what the future holds. We have a fantastic team in the US, but with Eric's strong drive and desire to make a positive difference, I know the team will become even better."
Cameron was originally responsible for setting up ansarada's Chicago office. He said that, whilst he is sorry that he won't be there to see it grow, he is looking forward to taking on the challenges of a global role. Having lived and worked in the UK, US and Australia, Cameron has extensive personal experience across each of ansarada's key regions.
About ansarada: Formed in 2005, ansarada offer the only virtual data room designed exclusively to simplify M&A due diligence. Their data rooms have been used for transactions in over 3100 cities worldwide. With offices in the US, Australia, Asia and Europe, they define their difference in just 2 words: sophisticated simplicity - sophisticated data rooms driven by advanced technology and security, yet surprisingly simple to use.