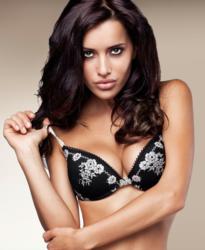 We may be labelled controversial but the fact is that sites like ours are here to stay and are thriving on the increasing number of people who no longer want to be tied down by the norms set by society
(PRWEB UK) 22 April 2013
According to a recent survey conducted by MaritalAffair.com.au, the number of people who are 'married but looking' is exponentially increasing in today's modern society, a society in which more and more individuals are finding their marriages unsatisfying and hence, are seeking emotional and sexual attention elsewhere. Many people might disagree and call married dating an activity that lacks morals but human nature is much more than just morality.
The Internet has played a huge role in making this relatively new form of online dating an almost acceptable and extremely popular past time. These dating sites allow married people who are looking for some extra-marital pleasures to meet and interact with each other. Such websites have made it easier for people to connect with one another and satisfy their desires. One of the major reasons for the huge growth in the popularity of this new form of online dating that it offers a lot of control to its users and also provides them with a great deal of anonymity. With huge numbers of users signing up every month, all of whom are looking for escape routes from their tiring or mundane marriage.
There are many websites dedicated to the promotion of married dating. A representative from MaritalAffair.com.au commented on the public image of this new wave of adult dating. "We may be labelled controversial but the fact is that sites like ours are here to stay and are thriving on the increasing number of people who no longer want to be tied down by the norms set by society. Such people want to live their life to the fullest and indulge in all the activities that make life exciting."
If you are one of these people, then a dating site aimed at married users is likely the best place for you to start your dating career. A number of reasons cause and provoke extra-marital affairs. The first among these is the lack of love. It can often be seen that marriages over a period of time become quite dysfunctional. The sparks that flew when the same individuals first met slowly die out. In such a situation, people can either continue to survive in a loveless and lifeless relationship or try to find their lost intimacy elsewhere.
The excuses could be countless and may vary to quite a degree from one person to another, however, the fact remains that married dating is here to stay. With the complexity of lives and relationships getting too much to handle for many people, this partaking in the riskier side of dating might be the only option that can provide them with a temporary respite from an otherwise stressful life. As more and more people start to indulge in online adult dating and society begins to accept this form of dating as a necessary part of the evolution of human relationships, one can easily say that the population of people who are indulging in such liaisons will proportionately increase.
Marital Affair concluded from their survey that online adult dating can often provide those who are unhappy and stuck in a marriage to find a way to make their lives better, and improving the relationship that they have with their husband or wife.