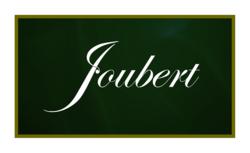 For those with non-performing investments, a consultation with Joubert should be a priority
(PRWEB UK) 24 April 2013
For over four generations, Joubert have been at the forefront of the fancy colour diamond trade. As purveyors of the finest stones and with an unparalleled reputation for integrity and service, Joubert has recently expanded its client service offering.
Joubert has introduced a new service for those looking to enter the world of fancy colour diamonds. Joubert's expert consultation for coloured diamond investment enables potential buyers of fancy colour diamonds to consult with one of the senior consultants with years of experience in the colourful world of 'Natural Fancy Coloured Diamonds.'
There are people who pay in excess of $2.5 million for lunch with Warren Buffett, one of the richest and savvy investors in the world, just to access his investment wisdom. However, a consultation with Joubert will cost you $2.5 million less than a lunch with Warren Buffett; it is all part of the renowned Joubert service.
In these times of unprecedented financial and economic turbulence, the price of fancy colour diamonds has exhibited uncommon stability. Decades of empirical evidence has proven that fancy colour diamonds have been a sound investment and guardian of wealth, as well as providing other unique benefits such as durability, transportability, and freedom from governmental interference. However, educating oneself in this field requires practical knowledge that takes years to attain. This is where Joubert's Investment Consultation enters the frame.
Joubert's reputation in the domain of fancy colour diamonds is unparalleled. For those with spare liquidity or looking for an alternative investment, a consultation with Joubert should be a priority.
To avail yourself of this peerless service, contact Joubert at +44207 7175400 or email info(at)joubertdiamonds(dot)com.