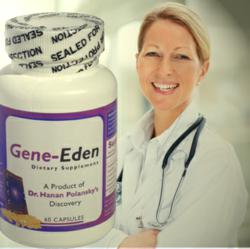 We get questions all the time about how to recognize the symptoms of an HPV infection. 'Do I have skin tags? Are these the same as genital warts? Will warts also cause cancer?' All these questions and more are answered in our updated webpage. - Mike Evans
Rochester, NY (PRWEB) April 24, 2013
In an effort to enhance public awareness, polyDNA just finished updating its Q&A webpage on HPV and the illnesses it causes. This page includes answers to the most common questions people raise in a monthly customer survey.
Every month, polyDNA receives answers to survey questions on subjects that relate to HPV. The recent feedback has led polyDNA to update its HPV Q&A webpage.
One example of a question answered by the updated webpage is the following:
"How did I get genital warts?"
"The timing of our update to our HPV webpage is excellent. We get questions all the time about how to recognize the symptoms of an HPV infection. 'Do I have skin tags? Are these the same as genital warts? Will warts also cause cancer?' all these questions and more are answered in our new brochure." – Mike Davis, polyDNA
Updates include questions and answers regarding the HPV vaccine, Gardasil.
In addition to these updates, polyDNA will also provide information on Gene-Eden-VIR, a natural HPV remedy.
This all-natural product was scientifically designed to help the human body maintain low concentrations of the dormant or latent HPV virus.
To learn more about Gene-Eden-VIR, or to contact a polyDNA scientist regarding the Q&A Webpage update referenced above, visit http://www.gene-eden-kill-virus.com.
###
polyDNA is a biotechnology company that develops dietary supplements using the unique scientific method developed by Dr. Hanan Polansky, which is based on Computer Intuition.
In addition to his unique scientific method, Dr. Polansky published the highly acclaimed scientific discovery, called Microcompetition with Foreign DNA. The discovery explains how foreign DNA fragments, and specifically, DNA of latent viruses, cause most major diseases.
polyDNA developed Gene-Eden-VIR , an antiviral natural remedy that helps the immune system kill latent viruses.