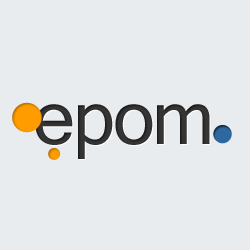 (PRWEB) April 23, 2013
Epom, the international ad serving and ad management solution provider, has released their own report about its online display and mobile advertising marketing size. The report outlines the volumes over the second quarter of 2012 comparing to the first quarter of 2013.
Epom online advertising market size was 9.6 bln impression in the second quarter 2012 and reached 13.8 bln for the first quarter of 2013, which is 35 % increase over last year. The numbers outpace the one, that were predicted by Anton Ruin, CEO at Epom. This happened primarily due to the Epom cross-platform feature and the array of new solutions that were released in 2012 and the beginning of 2013.
"These record-breaking numbers represent a perfect pattern when it comes to current advertising trends and effectiveness of reaching end consumers. Inspite of the fact that our solutions are young, they bring profit to our clients. In particular, with the help of DirectAds, service that enables to find right ad placements and upload creative for each placement, Epom Market advertisers got access to hundreds of high-quality publishers, and as a result increase their revenue significantly," said Mr Ruin.
Banner ads made up the majority of display and mobile ads with 78% of the market. The digital video ads count 4% market share. Rich media earned 14% Epom market share and continue to boost the volumes. Aforementioned DirectsAds grew by 4% since its launch 3 months ago.
The global rise in the mobile resulted that Epom Market has opened its mobile division and over four months mobile traffic volumes increased to 11% from the whole amount of Market share. Much of it is associated with the launch of UniMobile, technology that enables websites to run mobile ad campaigns on display sites and profit from a mobile audience. It constitutes 36.5% of the online advertising Epom Mobile Market, respectively.
Anton Ruin explained this tendency, " It was predictable, since smartphones users quantity increases, mobile internet become more accessible, applications are in trend now. And we are just at the top of the iceberg."
About Epom:
Established in 2010, Epom is an international company that develops ad serving and ad management solutions for publishers, multi-site content networks, ad networks, and advertisers.
Epom enables its users to run display, video, mobile ads in one place thus saving time, resources and bringing more profit. Epom is massively scalable platform suitable for any impressions volume that needs to be served.
For more information, visit http://epom.com.