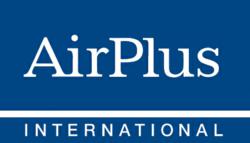 We are able to not only get a full picture of marketplace expectations and practices, but are also able to drill down to a regional and local level.
NEW YORK, NY (PRWEB) April 22, 2013
AirPlus International released its 8th annual International Travel Management Study this week. Researchers interviewed more than 2,100 travel buyers in 24 countries across multiple travel volumes, resulting in the broadest, most inclusive study to date. While originally only covering nine Western European countries and the United States in 2005, the 2013 edition includes four new countries: Canada, India, Russia and Turkey.
"One of AirPlus' key initiatives is to educate the business travel market and our International Travel Management Study is a cornerstone of that education," said Ron DiLeo, AirPlus' North America President and CEO. "By speaking with travel buyers across multiple industries in mature and emerging markets and at different spend levels, we are able to not only get a full picture of marketplace expectations and practices, but are also drill down to a regional and local level."
This year's study shows several key takeaways for today's business travel industry, including:
Travel Volumes and Costs

Only 29 percent of travel managers anticipate growth in trip numbers (down six percentage points from 2012)
Majority (56 percent) of respondents expect volumes to remain the same
Asia-Pacific and Latin America anticipate more travel (43 percent of respondents, compared to 24 percent in Western Europe and 29 percent in North America)
Travel costs will continue to rise: 39 percent of respondents expect costs to rise, including greater increases in emerging markets (62 percent in India, 55 percent in Turkey, 51 percent in China)
Strategies for Reducing Costs

Eighty-two percent of companies have at least some travel policy in place, while 72 percent have a policy for all aspects of their travel programs
Fifty-eight percent of respondents have specifically negotiated fares with airlines, 72 percent with hotels, and 55 percent with car rental companies
More than half of respondents (52 percent) now use an analytical tool or software to evaluate their travel costs
New Challenges and Opportunities

Mobile payment continues to integrate itself into the travel program, particularly in Asia-Pacific where nearly 1 in 5 respondents say their travelers have used the technology
Green travel management is being led by the largest spenders with nearly one-third of large companies saying their travel policies address environmental issues and 20 percent saying they make a financial offset for greenhouse gas emissions
Status and Time Management

Ninety-one percent of travel managers say that they enjoy their travel related tasks
However, nearly half (44 percent) report not having enough time for it
Furthermore, 58 percent find it difficult to balance the needs of both travelers and the company
To read the full study, download the attached study or contact Peter Kane at pkane(at)airplus(dot)com.
About the International Travel Management Study
This survey was conducted in late 2012 by the international market research company 2hm on behalf of AirPlus International. A total of 2101 travel managers were surveyed in: Australia, Austria, Belgium, Brazil, Canada, China, Denmark, Finland, France, Germany, India, Italy, Mexico, Netherlands, Norway, Russia, Singapore, South Africa, Spain, Sweden, Switzerland, Turkey, United Kingdom and United States.
About AirPlus International
AirPlus International is one of the leading international providers of solutions for daily business-travel management. More than 40,000 business customers rely on AirPlus for their business travel payment and analysis needs. The products and services are distributed worldwide under the AirPlus International brand. The AirPlus Company Account is the most successful invoicing account of the Universal Air Travel Plan (UATP). For further information, please refer to http://www.airplus.com.