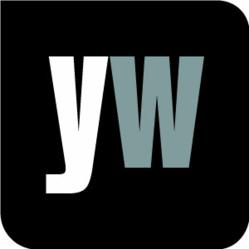 London, UK (PRWEB UK) 22 April 2013
In an innovative way to raise obesity awareness, Saudi explorer Youssef Al-Ruwaily has made a journey on foot from Makkah to Al-Aflaj, aiming to encourage Saudis to exercise to reduce obesity. According to WHO, worldwide obesity has nearly doubled since 1980, with 65% of the world's population living in countries where overweight and obesity kills more people than underweight. WHO also notes that more than 40 million children under the age of five were overweight in 2011, but this, and obesity, is preventable.
WHO's Global Strategy on Diet, Physical Activity and Health provides a framework for their 2008-2013 action plan; a roadmap to establish and strengthen initiatives for the surveillance, prevention and management of Noncommunicable Diseases, such as obesity. 2011's Political Declaration of the High Level Meeting of the United Nations General Assembly on the Prevention and Control of Noncommunicable Diseases committed to advance the implementation of the WHO Global Strategy on Diet, Physical Activity and Health, including the introduction of policies and actions aimed at promoting healthy diets and increasing physical activity in the entire population.
With WHO's and Youssef Al-Ruwaily's strategy in mind, Yourwellness Magazine took a closer look at the obesity epidemic, aiming to raise awareness and give readers the facts about obesity. According to the article, "It's a common misconception that only the developed world suffers from issues with obesity. As fast food becomes cheaper it becomes available worldwide…. In Dubai, the capital of the United Arab Emirates, weight loss clinics have performed more than two hundred surgeries recently. A lot of the patients have been citizens but several have travelled in from outside the country."
Yourwellness Magazine explained that obesity comes with a whole variety of health complications of its own, raising the risk of heart disease, diabetes, arthritis and asthma. Weight loss surgery is a risky step to take, but when these complications are more threatening than surgery itself, and obese patients have exhausted all other options, Yourwellness Magazine noted that weight loss surgery may be a way to tackle the obesity epidemic.
For more information, visit the gateway to living well at http://www.yourwellness.com.