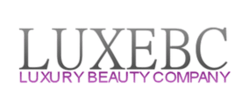 Awareness in the UK has increased but this information still needs to be given to mums who have small children
(PRWEB UK) 24 April 2013
Vitamin D is a much needed vitamin for the body and is an extremely important contributor to healthy mineralization and growth of bones. Vitamin D is naturally produced after exposure to ultraviolet light which is then converted to a hormone called calcitriol in the kidneys which is responsible for regulating calcium levels within the blood.
Pharmacies and online stores are stocking up on varieties of Vitamin D as the body can produce it by taking supplements in the form of capsules or liquids. Luxe BC is an online store which provides a selection of Vitamin D as they understand the importance of consuming it on a daily basis to ensure the body is healthy. Sales Manager, Adam Poules from Luxe BC states "Awareness in the UK has increased but this information still needs to be given to mums who have small children." He then added: "Over the years, there has been lots of media coverage on the importance about Vitamin D so people are becoming more educated on it".
Luxe BC has seen an increase in their sales for Vitamin D due to the media coverage surrounding maintaining healthy lifestyles which is why they offer such a selection to choose from. Poules added: "Luxe BC offer a selection of Vitamin D in capsules, tablets and liquids so if people have a preference they will be sure to find it at Luxe BC and the stock is always fresh which ensures the longest shelf life on all products".
Many people did not realise the importance of Vitamin D in the past but now the media has started to state the important factors of Vitamin D; it has provoked more people to find ways to produce Vitamin D in their bodies. Even famous A-list celebrity actress, Jennifer Aniston, has brought attention to Vitamin D as she recently stated in an interview that she ensures she spends 20 minutes a day in the sun to produce the vitamin as part of her healthy lifestyle plan, and, Jennifer is constantly the picture of health which is inspiration to entice people to take Vitamin D every day.
There are many more benefits to Vitamin D which include; increasing life span, boosting immunity, helping to heal wounds and helping people sleep better. It can also help to prevent major disease, reduce depression and contribute towards weight loss.
The public can find a selection of healthy Vitamin D supplements at LUXE BC and they cater to special diets including; gluten free, kosher, sugar free, vegan, vegetarian and more.
Luxe BC Ltd was established in 2010 and their office is in West Yorkshire, United Kingdom. They are a fast growing online beauty company committed to bringing their customers high quality products.