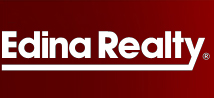 This website will absolutely put those who use it one step ahead of the rest
Bloomington, MN (PRWEB) April 22, 2013
When considering buying a new home, buyers have a trusted resource in Kris Lindahl of Edina Realty. Later this week Lindahl will host a seminar at which he will give buyers an inside look at what he has to offer.
"I know buyers run into some obstacles when starting out their search," Lindahl said.
The solution is Lindahl's new Minnesota Buyer Search website. "This website will absolutely put those who use it one step ahead of the rest," Lindahl said.
The website allows buyers to fill out a short form regarding what they're looking for in a home and receive a real-time email with customized search criteria and a hyperlink to all homes matching that criteria.
"Our goal is to get the buyer to the property before it is sold," Lindahl said.
Call Kris now for more information at (763) 280-8498 and visit the Minnesota Buyer Search website now to get started.