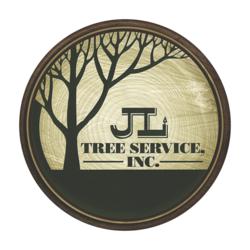 Fairfax, VA (PRWEB) April 22, 2013
Spring time is here, the greenery on the trees and shrubs is starting to fill in, and it is now easy to see if a tree has not made it another year. If a tree dies completely, there won't be any green at all on the canopy of a tree. All leaves, if any are present, will be brown. There will be signs of decay, possible diseases limbs or trunk, possible signs or symptoms of issues, and if you can snap a branch and hear a crunch, your tree most likely dead. On many occasions, it is usually to late to do anything about trying to save a tree. Trees can decline very fast depending on the nature of the circumstances. There are many reasons why a tree might die, including girdling roots, disease, inadequate resources, and most commonly environmental issues.
Oak, Locust, and Ash trees are two species in the Northern Virginia area that their leaves are some of the last to come out. Many other tree species canopies such as Maple, Poplar, and Dogwood trees will likely have already bloomed before Oak, Locust, or Ash trees. Naturally this is usually the case, however each tree is different based on where it is located. It is a possibility that if a tree is in decline, it could take longer to bloom than a healthy tree of the same species. Maple, Poplar, Redbud, Dogwood, and many other tree species native to the Fairfax Virginia area bloom the earliest. The warm weather causes flowers and leaves to bloom, so depending on how early or late in the season it heats up determines when the blooming will occur. Our famous Cherry trees in Washington DC are generally a good guide for when things buds start popping.
Spring is such a beautiful season that represents growth and life. It is such an amazing scene to view all the flowering trees and shrubs in full bloom. The sad part is when you look around your yard, and see that one tree or shrub has not made it, and it stands out like a sore thumb. A large brown spot in the yard is never a pretty scene. Especially when its a large old White Oak that has died from construction damage. Most of the time, a tree dies from issues in the root system. The problem is usually underground. Too much cutting in the CRZ (critical root zone) of a tree often leads to negative consequences. Sometimes it can take a long time for a tree to die, while others it can happen very quickly. Trees such as Maples are very hardy, and can live through many inadequacies. On the other hand, trees such as some species of Oak do not have the same tolerance to unfavorable conditions. For example, Red Oaks in our area have a common problem with root rot caused by droughts or dry spells. Fungus will grow from the ends of the root system back to the trunk. Many times, compacted soil does not allow oxygen to the root system, and other cases construction damage to roots cause a tree to decline or die.
Tree removal is a necessary option many times if a tree has experienced these kinds of issues and is dead or in decline. Hazardous trees should be taken down immediately so they don't cause further damage to people or structures. It is common that trees fall onto houses. Thunderstorms, tornadoes, hurricanes, high winds all can blow trees over, specially when trees have a full canopy after rainfall. Trees can topple over, especially ones with root or fungus issues. It is easy to discover if a tree needs to be looked at by a professional arborist. Any signs of issues with the leaves, bark, present decay, trees with a heavy lean towards a structure, dead limbs, etc are all occasions when a home owner should call in for a professional opinion.
About JL Tree Service, Inc
JL Tree Service, Inc was started in 1975 and has grown to employ more than 70 tree service professionals and Arborists servicing the Washington DC metropolitan area for residential, commercial, and government clients. For more information regarding JL Tree Service, Inc., visit http://www.jltree.com or call 703-359-4444.