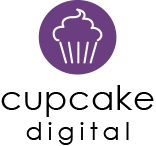 "This deluxe story app is a terrific mix of entertaining narrative and delightful interactivity that gets kids engaged in reading," said Cupcake Digital Chairman Brad Powers
New York, NY (PRWEB) April 23, 2013
Cupcake Digital has released Wubbzy's Dance Party, an enhanced story experience based on "Meet the Wuzzles," a popular episode of the Emmy® Award-winning Nick Jr. TV series "Wow! Wow! Wubbzy!®." Everyone in Wuzzleburg is invited to the Wubb Club for the best dance party ever, but what happens when Wubbzy, lead singer of The Wuzzles, drinks too much lemony-lemon juice and loses his voice? Children, parents and caregivers will find out when they download the app, available today on iTunes, Amazon, Google Play, and Barnes & Noble for $1.99.
"This deluxe story app is a terrific mix of entertaining narrative and delightful interactivity that gets kids engaged in reading," said Cupcake Digital Chairman Brad Powers. "As with all of our apps, kids get to enter Wubbzy's world through the playful story, and then we include games designed to teach letter, number and shape recognition for valuable practice of Common Core skills."
Cupcake Digital apps are recognized for their tap-and-play interactivity, professional narration, bright graphics, music videos, and educational games. Kid-friendly features in this app include:

Hands-on learning via games that encourage kids to recognize letters of the alphabet, identify shapes and practice counting
Creative play such as painting and playing dress-up with favorite characters
Practice of early-learning reading skills reinforced with text highlighting and synched narration
Three reading modes: Read & Play, Read to Me, and Just a Book
The Common Core Corner which details educational experiences infused within the app
A Grown-up's Corner which offers thoughtful questions designed to spark open-ended conversation and reinforce reading comprehension
Fans can embark on many "Wow! Wow! Wubbzy!®" learning-infused adventures in top-rated apps, including the recently released Wubbzy's Magic School. And, for parents interested in Spanish language options, the latest upgrade to Wubbzy's Space Adventure allows users to select Spanish or English with the simple touch of a button.
###
About Cupcake Digital
Cupcake Digital, Inc. was established in June 2012 with the intent of transforming children's entertainment properties into deluxe story experiences infused with educational elements. The company's first venture into digital applications was based on the Emmy® Award-winning television series "Wow! Wow! Wubbzy!®" The Wubbzy apps released in 2012 have each been recognized with Parents' Choice Classic, Fun Stuff Awards and have been consistently ranked among the top children's book apps on Amazon and iTunes. Headquartered in NYC, Cupcake Digital was founded by proven professionals in the fields of technology, family entertainment, publishing and brand marketing. In October of 2012, Cupcake Digital received its first round of private funding and has since gone on to partner with additional major children's entertainment properties. For more information about Cupcake Digital Inc., please visit http://www.cupcakedigital.com.
About Bolder Media
Bolder Media, Inc. is a joint venture formed by veteran producers Susan Miller and Fred Seibert for the development of books, television series, movies and digital media for young boys and girls. Susan Miller of Bolder Media, Inc. and Mixed Media Group and Fred Seibert of Bolder Media, Inc. and Frederator Studios are executive producers on "Wow! Wow! Wubbzy!®" Bob Boyle is the creator and executive producer of the series. "Wow! Wow! Wubbzy!®" is produced in association with Starz Media, LLC's Film Roman Animation Studio.
NOTE TO MEDIA: Screen grabs, video clips, and promotion codes available upon request.