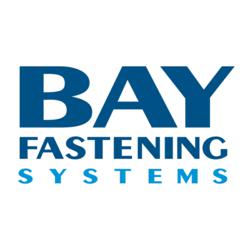 As a distributor of many products that are used in the construction industry, we applaud the state of Illinois' decision to support the McCarthy-Walker Road construction project
Bohemia, NY (PRWEB) April 29, 2013
On April 29, Bay Fastening Systems reacts to an article posted on the Lemont Patch website about the state of Illinois contributing $1.7 million in capital investments to complete the McCarthy-Walker Road Project.
According to the article, the "Illinois Department of Transportation announced March 28 that it will contribute about $1.7 million through its Illinois Jobs Now! program to upgrade the intersection of McCarthy and Walker roads. The work will involve the modernization of the traffic lanes and signals at the intersection."
The McCarthy-Walker Road project will improve traffic flow and safety at one of the busiest intersections in Lemont, Illinois. It will also provide new jobs for the individuals who will be involved in the construction, which began on April 15th and is scheduled to be completed by the end of October.
According to the article, the Illinois Jobs Now! initiative is the "largest capital construction program in Illinois history, and is one of the largest capital construction programs in the nation." This initiative will be supporting over 439,000 jobs in a six year span.
"As a distributor of many products that are used in the construction industry, we applaud the state of Illinois' decision to support the McCarthy-Walker Road construction project," says pop rivet expert Anthony Trapani. "Not only will this project help improve traffic and safety along the intersection of McCarthy-Walker Road, but it will also provide jobs to many individuals and businesses in the area. This is a sign of the improved economic recovery we are beginning to see in the construction market. As a supplier of Pop rivets, structural rivets and lock bolts that are typically used in construction applications, we experience the early signs of new construction projects in the market."
Bay Fastening Systems is a full service distributor of engineered fastening systems that include Blind rivets, drive rivets, solid & semi-tubular rivets, military spec rivets, Lock Bolts, Inserts and specialized installation systems. Founded in 1962, Bay Fastening Systems has become a leader in the fasteners industry through its continuing commitment to quality service, deep product knowledge and consultation, and an easy ordering process.
#####