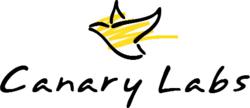 Martinsburg, Pennsylvania (PRWEB) April 23, 2013
Canary Labs, the leading provider of data historian and trending applications delivered the Canary Enterprise Historian, Trend Link, Canary Mobile and reporting solutions to the City of Rochester's Bureau of Water for use at the Hemlock treatment plant.
Since 1876, Rochester residents have relied upon Hemlock and Canadice Lakes for their drinking water supply. Water treated at the Hemlock Filtration Plant flows to the city by gravity through three, large 100 year-old pipelines. Canary Labs worked with the City of Rochester to update the system and converted twelve years of data from a custom SQL database to the Canary Labs Enterprise Historian. The Canary personnel also worked with the water department to define and generate the reports needed.
The Canary Enterprise Historian application transparently collects and logs data for real-time data points directly from the PLCs throughout the complex working in sync but separately from the SCADA system. This archived data is made available to the city personnel through the Canary Trend Link for ad hoc analysis and reporting purposes in addition to the Canary Mobile applications for access to the data from remote locations.
"The Canary Labs team implemented the installation process very smoothly without any interruptions in the existing system." said Stan Kennedy, Project Manager for Canary. "Our solutions make data available to the users' fingertips. Using the Canary Labs solutions, the City of Rochester users are finding out new things about their process they were not able to see before. Access to long term data archives is quick and easy. In addition, this cost-effective solution will provide data to users that do not have direct access to the SCADA system while achieving lower operational costs and faster time to value."
About Canary Labs
Canary Labs provides enterprise historian and trending solutions that simplify and optimize data analysis driving more informed, confident decisions. Leading companies worldwide rely on Canary Labs open, flexible and high performance software to improve process metrics and increase the agility, efficiency and reliability of data access. With a reputation for stellar service and support and minimal cost of ownership, Canary Labs ensures customer success to a client base with over 14,000 installations in 26 countries.
Canary Labs, headquartered in Martinsburg, Pennsylvania, is dedicated to the development of high performance historian and trending software and solutions. To learn more about Canary Labs, please call 814.793.3770 or visit http://www.canarylabs.com.
###