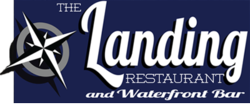 Coles Point, VA (PRWEB) April 23, 2013
The Landing Restaurant and Waterfront Bar, a new restaurant from Chef Troy Clayton, Owner of Geranio Restaurant in Alexandria, VA, and General Manager and Operating Partner Thomy Moore, formerly of the Clyde's Restaurant Group, will open this spring.
Located on the Southern Potomac River, at Coles Point Marina, The Landing Restaurant and Waterfront Bar features an intimate fireside dining room, adjacent to a nautical themed bar with a pool table, multiple dart boards and flat screen televisions.
Outside, the expansive outdoor deck features a Tiki Bar and hardwood seating with breathtaking views of the river. Future expansion includes a Sandy Beach Waterfront Patio. The establishment will be spacious enough to accommodate parties and groups as large as 150 guests!
Chef Clayton's prestigious culinary career has taken him across Europe and through well known kitchens of the world. He has been featured onChef2Chef, Best Chefs America, and has appeared on national television programs in the United States and the UK. He has been featured in Bon Appetit, Esquire, Washingtonian Magazine, The Washington Post and numerous other publications.
Thomy Moore has over 20 years of experience in the restaurant industry and excelled in his management role for Clyde's Restaurant Group. In addition, Thomy has experience providing company-wide Bar Training, is a Corporate TIPS Certified Trainer and has served as a Corporate Wine Committee Chairman.
Chef Clayton's Menu offers refined family dining, with a focus on traditional Northern Neck ingredients like Lump Crab and Rockfish. Other items include a variety of great value fun food, including a Certified Angus Cheeseburger, Hand Formed Pizza, Lobster Fritters and Chicken Wings.
Please visit the website at http://www.thelandingatcolespoint.com for opening menu, private event menus, directions, photos and more general information.
Coles Point Marina is under new ownership and has undergone extensive renovation. They offer rental cottages, a rustic cabin, campsites as well as covered and uncovered slips for overnight guests, with a swimming pool and gorgeous riverfront beach views. A full service marina and 30-Ton Travelift with fuel and pump out facilities are also available. They are in the process of rebuilding the pier over the Potomac.
Media Invitation: Please contact Troy via email at troy(at)thelandingatcolespoint(dot)com to be invited to Pre-Opening events or to schedule individual interviews.
The Landing Restaurant and Waterfront Bar
307 Plantation Drive
Coles Point, Virginia 22442
804.472.5599
http://www.thelandingatcolespoint.com