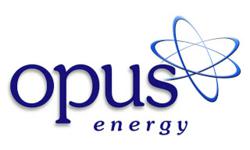 there is a lack of trust and communication between energy suppliers and consumers, something we want to change in the industry
Bolton, Greater Manchester (PRWEB UK) 23 April 2013
The independent business energy supplier Opus Energy has topped a recent survey in customer satisfaction. Presented in March, the survey by Datamonitor asked 1,000 SMEs to rate how satisfied they were with their business energy supplier. Opus rose to the top spot from 4th last year, passing a number of the big 6 energy suppliers on the way.
Focusing on ensuring customer satisfaction has given Opus a huge boost in the market as revenue grew by 38% in 2012, a lesson which would be well adopted by the big 6 who have been in the news a number of times over the last few years being accused of damaging consumer trust.
Jonathon Stead, Marketing Executive at Love Energy Savings, an energy comparison company said: "Opus are leading by example and showing the big 6 how it's done, we're really pleased to be working so closely with them and to be able to offer our business energy customers Opus as a choice of suppler."
He added; "There is a lack of trust and communication between energy suppliers and consumers, something we want to change in the industry, hopefully the big 6 will follow Opus's commitment to making customer service a keystone of its business."
Companies that are unsatisfied with their business energy supplier can easily and quickly change to a new one by using a comparison service like Love Energy Savings. By using the online comparison engine businesses can see what savings they stand to make without picking up the phone, or giving up any contact details.
To see how much money you could save your business by switching to Opus or another energy supplier, visit http://www.loveenergysavings.com.