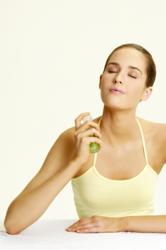 Miami, FL (PRWEB) April 25, 2013
Unlike other acne cream suppliers Probiotic Action has developed a simple, portable, solution using the power of probiotics to treat the P. acnes bacteria known to create acne breakouts. In prior years many other companies were using messy creams, or extensive step by step processes requiring acne suffererss to fill their cabinets with many bulky products.
Recently, Probiotic Action has made the switch to a new "Micro Spray Bottle" that allows the acne treatment to fit in a pocket, or handbag without detection.
Fernando Perez, A Spokesman for Probiotic Action explains why having a portable acne treatment may change the lives of acne sufferers:
"Firstly, Probiotic Action is unlike any other acne treatment in that it uses stabilized spore-forming probiotic bacterium to fight P. acnes bacteria- there is no product quite like it. Secondly, this product can be created once a day in the morning with a few simple drops into the sprayer, and kept with the user for an entire 24 hours. For those on the go, keeping the solution in a car, gym bag, pocket or purse allows users to treat their acne several times a day, rather than just once or twice", say Perez.
Additionally, Perez adds that since the solution has no odor, color, or residue using it several times a day can be done discretely by both men and women.
For more information on the probiotic acne treatment visit, Probiotic Action on Facebook and on the Web.
Probiotic Action is an advanced acne treatment that uses Probiotics for acne containing the "good bacteria" that is naturally found on healthy human skin. By using probiotics, Probiotic Action is an effective treatment that restores the normal bacteria content on skin. Probiotic Action will successfully clear skin when used as an adult acne treatment while protecting skin against bad bacteria, free radicals, and pollutants*.
*These statements have not been evaluated by the Food and Drug Administration. Probiotic Action is not intended to diagnose, treat, cure or prevent any disease.