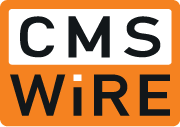 It takes a lot of sweat equity, but if you are up to the task, customer communities are a powerful asset to standing out in a crowded and noisy marketplace.- Loni Kao Stark, Adobe
(PRWEB) April 22, 2013
CMSWire.com, a web magazine focused on customer experience management, social business and document management, is holding a Twitter-based gathering, known as a "Tweet Jam," to discuss the opportunities and challenges of supporting customer communities.
Organizations are looking for ways to be more customer-centric. Communities -- branded or grassroots -- are a great way to build engagement, trust and value. But it's not as easy as putting the technology in place and letting things happen. Communities have to be managed as part of an overall business strategy.
Join in on April 24th at 10 am PDT / 1 pm EDT / 1700 GMT as CMSWire and the broader CMSWire community spends an hour discussing the who, what, where, when and why of customer communities
These questions will shape the discussion:
1. What are the most important communities for organizational success and who owns them?
2. What are the top three opportunities customer communities provide organizations today?
3. How can that value be measured / evaluated?
4. Name three best practices for successful customer communities.
5. List the three biggest challenges to running a successful customer community.
6. Has social media changed customer communities? If so, in what ways?
7. How will customer communities evolve in the next year?
To help answer these questions, CMSWire has assembled a great group of industry experts to share sights and field experiences. Panelists include:

Azita Martin, VP of Marketing at Get Satisfaction, @AzitaMartin
Brian Johnson, Community Manager at SDLsocial, @CaptainChunk
Cathy McKnight, Principal Analyst at Digital Clarity Group, @cathymcknight
Christian Buckley, Director of Product Evangelism at Axceler, @buckleyplanet
Curtis Gross, Senior Product Manager at Jive Software, @freddingo
Erick Mott, Founder, Creatorbase, @creatorbase
Henry Min, President and Founder at Nestivity, @henrymin
Megan Murray, Director of Collaboration and Strategy at Moxie Software, @MeganMurray
Rich Blank, Solutions Engineer with Jive Software, @getricheib
Rob Howard, Founder and Chief Technology Officer at Telligent, @Telligent
Stephanie Wiriahardja, Community Manager of Higher Education at HootSuite,@stephawie
Tatiana Mejia, Senior Product Marketing Manager at Adobe, @tatianamejia
Thom Robbins, Chief Evangelist at Kentico CMS, @trobbins
Vala Afshar, Chief Customer Officer and CMO at Enterasys, @ValaAfshar
Zena Weist, VP of Strategy at Expion, @zenaweist
All experience levels are welcome to join in, just tweet all questions and/or responses throughout the Tweet Jam. By using the #CXMChat hashtag, messages will automatically become part of the discussion.
Tweet Jam Participation Guidance
Twitter is a highly flexible medium. In order to keep the discussion useful to all, participants should follow the following guidelines:
# Introduce themselves with their first #CXMChat tweet. Include name, job title and organization.
# Subsequent tweets must start with the question number being responded to and the #CXMChat hashtag. For example, "@bigbird Q5 We very much believe customer communities # drive business value #CXMChat "
# Please don't pitch products or services; stay knowledge focused
# Keep the discussion professional, but informal
# Remember that this is a public chat -- be thoughtful
About CMSWire
The CMSWire.com web magazine, published by Simpler Media Group, Inc., focuses on customer experience management, social business and information management practices and tools. The publication was founded in 2003 and currently has more than 300,000 monthly readers.
###