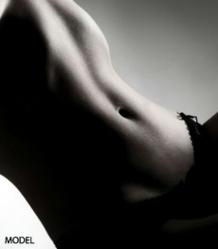 Studies show that patients who opt for cosmetic surgery "[feel] healthier, [are] less anxious, [have] developed more self-esteem and [find] the operated body feature in particular, but also their body as a whole, more attractive."
Vienna, VA (PRWEB) April 23, 2013
The "D.C. Butt Doctor", Dr. Shlomo Widder, encourages men and women to step into spring with confidence. Dr. Widder has used his skills to craft some of the most coveted bodies in Washington, DC. His state of the art plastic surgery center located just outside of Washington, DC offers premium services to fit every cosmetic surgery need.
A recent study shows plastic surgery incites happiness and overall improved self-esteem in those who go under the knife. Dr. Widder knows this to be true. His patients regularly thank him for the difference his work has made in their lives. The study goes further to explain that the improved sense of self garnered from plastic surgery greatly enhances ones enjoyment of life. It is important to note that those surveyed were not hoping to transform their being simply to enhance.
According to the study when compared to those who had chosen not to have plastic surgery, the patients who opted for surgery "felt healthier, were less anxious, had developed more self-esteem and found the operated body feature in particular, but also their body as a whole, more attractive. No adverse effects were observed." This is welcome news for anyone in a crossroads in life, whether experiencing a divorce, unemployment, or a midlife crisis, a little nip and tuck is clinically shown to enhance quality of life.
Dr. Widder is the only plastic surgeon in the Northern Virginia area offering buttock implants. The "Butt Doctor" of D.C. has made it his mission to help men and women achieve the perfect posterior. Enhanced bottoms are not Dr. Widder's only specialty he also offers face lifts, tummy tucks, liposuction and breast augmentation. Dr. Widder is currently offering a special five percent discount for new patients. Visit his website to learn more.
About Widder Cosmetic & Plastic Surgery:
Serving the Northern Virginia area, Washington D.C. metropolitan area and beyond in cosmetic and plastic surgery procedures for more than 25 years, Dr. Widder is an established member of the American Society of Plastic Surgeons and the American Society of Aesthetic Plastic Surgery. His surgery center is accredited by the AAAASF. Dr. Widder's office provides free consultations at their luxurious 3,300 square foot facility. Their services include Face Lift, Facial Implants, cheek, chin, eyelids surgery, Otoplasty Ear Tuck, Botox and Facial Fillers, Liposuction, Breast Augmentation, Breast Reduction and Breast Lift, Pectoral Implants, Gynecomastia Surgery, Calf Implants, Rhinoplasty, and they're the only plastic surgery center in the area offering buttock implants. For more information about The D.C. Butt Doctor visit: http://www.widderplasticsurgery.com.