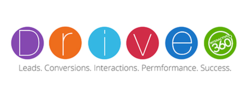 Amarillo, TX (PRWEB) April 22, 2013
Interactive 360, Inc. is excited to announce the addition of Jeff Wines as their new National Training and Consulting Director. Interactive 360, Inc. is enjoying steady growth that requires the hiring of additional staff and the creation of new positions within each department as they grow. Interactive 360, Inc. has also recently added a number of new clients, making it necessary to increase the number of staff in order to provide both new and current clients with the caliber of customer service, products and services that Interactive 360, Inc. is able to provide.
Jeff Wines, a native of Canton, Ohio, brings a combined 30 years of retail, training and consulting experience to Interactive 360, Inc. He has an impressive automotive background as well as he has worked for Toyota and Subaru dealerships as well as working as an Ebiz Consultant for a regional group of Toyota dealers in the Gulf States area. Jeff is credited with creating the first ROI report for the regional Toyota group that showed performance by store, district, region and an overall picture of their marketing status. Jeff looks forward, "to being able to help dealerships internet departments reach and exceed their goals." The Interactive 360, Inc. team welcomes Jeff and looks forward to working with him.
Interactive 360, Inc., based in Amarillo, Texas creates unique auto dealership digital marketing packages through its innovative "one-stop shop" approach. The Interactive 360, Inc. team is comprised of a variety of experienced individuals in a variety of departments who build and create key components that comprise each individualized cohesive digital marketing package. Interactive 360, Inc. offers clients the ease of having one vendor to handle all of their marketing needs as opposed to contracting multiple vendors, helping save them both time and money. For more information on Interactive 360, Inc. and the products and services they provide, please visit their website at Interactive360.com or call them at 888-762-7407.