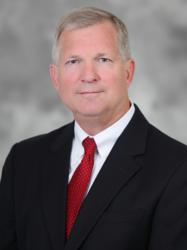 The dedication and selflessness that our volunteers at CCA possess are immeasurable.
Nashville, TN (PRWEB) April 22, 2013
CCA, America's leader in partnership corrections, in recognition of National Volunteer Week, praises the nearly four thousand volunteers serving in CCA facilities across the country, who make a meaningful and lasting impact on thousands of inmates.
Volunteers help inmates through educational, faith-based and sobriety-focused programs, as well as lead life skills courses that engender personal growth and development.
"The dedication and selflessness that our volunteers at CCA possess are immeasurable," said Harley G. Lappin, CCA's Chief Corrections Officer. "The volunteers work all year to bring life-changing programs to our facilities – and they do so with great enthusiasm."
Chaplains at CCA train and support thousands of volunteers who participate in faith and worship services for inmates. Tim O'Dell, CCA director of Chaplaincy and Developmental Programs, describes the volunteers' commitment this way:
"Volunteers give their time and energy to attend training so that they can change lives for the better. These individuals humble themselves, and give up family time to uplift someone who may be struggling. Our volunteers bring hope wherever they go. Sometimes hope is all someone needs to move forward."
CCA also recognizes the meaningful difference its employees make in the neighborhoods and communities where they live and work. Staff frequently volunteer for important causes, whether it's coaching a child's little league softball team, raising money for a local charity or serve meals to those in need.
"I'm extremely proud to be part of a company that puts an emphasis on the volunteer spirit," said Brian Collins, CCA's Chief Human Resources Officer. "When our people get behind a cause or a project, through donated time or monetary contributions, everyone benefits."
Established in 1974, National Volunteer Week officially occurs April 21 – 27, 2013. Through the years, the recognition has grown into a month-long celebration at CCA, in an effort to recognize volunteers who work with inmates and CCA employees who volunteer in their community.
About CCA
CCA is the nation's largest provider of partnership corrections to federal, state and local government, operating more than 60 facilities, including more than 40 company-owned facilities, with more than 90,000 beds, in 20 states and the District of Columbia. In addition to providing the residential services for inmates, CCA facilities offer rehabilitation and educational programs, including education, vocation, religious services, life skills and employment training and substance abuse treatment.
See how CCA is making a difference at: http://ccastart.com/intro/