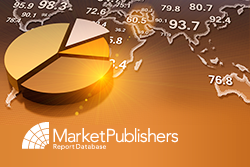 London, UK (PRWEB) April 22, 2013
Currently, the world gasoline additives market is characterized by the constantly growing demand for ethyl tert-butyl ether (ETBE). This trend is especially obvious in such developed countries as the US and Japan and also in certain Western European countries. Meanwhile, the countries of the Eastern Europe and Asia tend to increase their methyl tert-butyl ether (MTBE) capacities.
Asia and the Middle East are the leading MTBE markets, accounting for above 60% of the overall production. China, the US and Saudi Arabia make top three MTBE producing countries. World production of MTBE is poised for a decline at nearly 0.2% per annum through 2017. Europe and North America represent together over 89% of the world ETBE production. The top five ETBE manufacturing countries are the US, France, the Netherlands, Germany and Spain; their total production was estimated at around 3.4 million tonnes in 2011. The worldwide ETBE production is expected to grow by almost 25% by 2017.
New research report "World Gasoline Additives Market State 2013 and Prospects" developed by Merchant Research & Consulting, Ltd. has been recently published by Market Publishers Ltd.
Report Details:
Title: World Gasoline Additives Market State 2013 and Prospects
Published: April, 2013
Pages: 513
Price: US$ 7,800.00
http://marketpublishers.com/report/industry/chemicals_petrochemicals/world_gasoline_additives_market_state_2012_n_prospects.html
The report is an essential source of the detailed knowledge on the market for gasoline additives. It deeply scrutinizes the market at global, regional and country scales; dissects the main factors having influence on the market; and uncovers vital historic, present and forecast data on the market. The research presents precise information on the gasoline additives capacities, production and consumption; discloses foreign trade statistics and portrays the export and import flows in regions; and traces price fluctuations. The study reviews the key market participants such as manufacturers and suppliers. In addition, the detailed future outlook for the market development through 2017 including forecast on production and consumption is at hand in the report.
Products covered in the study include: ethanol, methyl tert-butyl ether (MTBE), ethyl tert-butyl ether (ETBE) and deposit control additives.
Report Scope:

Detailed overview of the gasoline additives market in various geographical settings
Clear picture of the current state and historic background of the market
Comprehensive data on the key market issues: gasoline additives capacities; production/consumption dynamics; foreign trade statistics; price fluctuations
Thorough examination of the key factors shaping the market
Country market analyses including relevant findings on the production, consumption, major producers, foreign trade as well as price changes
In-depth review of the most prominent global manufacturers and suppliers
Insightful future forecast for the gasoline additives market up to 2017 including data on the market volumes and prices
More new research reports by the publisher can be found at Merchant Research & Consulting page.