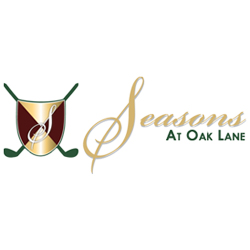 Woodbridge, CT (PRWEB) April 23, 2013
For 2012, the average wedding cost is $28,400, and while figures have been higher, this amount has remained in the same ballpark for at least the past five years. Couples, as a result, are given tips for reducing the total, from seeking out secondhand wedding dresses to choosing a venue and catering service. Instead of strategic planning, however, Connecticut and even out-of-state couples can turn to Seasons at Oak Lane, a Woodbridge, Conn.-based banquet hall and wedding facility, for discounted peak wedding packages. An option that covers the full experience, Seasons at Oak Lane's peak wedding discount is available until May 1.
Seasons' package offers 10-percent off any peak wedding at the Woodbridge facility. All weddings scheduled must fall within 2013, and the deal cannot be combined with Seasons' off-peak package, which includes a 15-percent discount on events held in winter.
Seasons at Oak Lane features comprehensive and variable wedding offerings. While The Tradition Golf Club captures Connecticut's notable seasonal changes, the facility itself presents three possible banquet halls. The Glass Room holds 90 people, providing a modern look and comfortable seating. The Oak Room is designed for 120 guests, offering in addition a fully-stocked bar and proximity to the groom's suite. The largest available, the Grand Ballroom is Connecticut's premiere wedding venue – an ideal spot not only for the reception but any rehearsal dinner scheduled beforehand. Newly-remodeled, the space accommodates 220 guests, is adjacent to the bridal suite, and features a private bar.
Along with a choice of banquet facilities, Seasons at Oak Lane is designed with wedding-specific features. A bride can prepare for her walk down the aisle in the bridal suite, which is large enough for her wedding party and complemented by hors d'oeuvres and drinks. The groom's suite – the only such space in Connecticut – offers a similar room for the groom and his wedding party to prepare for the ceremony.
In addition to the facilities is food tasting – essential preparation for a wedding menu. Because the chefs at Seasons at Oak Lane work with any couple to create the ideal wedding menu, all dishes are available for a tasting. All items selected are given a 25-percent discount. To accommodate a wide range of weddings, Seasons at Oak Lane offers plated, brunch, buffet, and hors d'oeuvres menus and bar packages.
Opening in July 2012, Seasons at Oak Lane brings together a banquet facility and restaurant, both overlooking The Tradition Golf Club. Along with weddings, the facility and grounds accommodate bridal showers, holiday events, graduation parties, christenings, corporate events and seminars, bar and bat mitzvahs, and many more occasions. Search engine optimization and press releases provided by Keyword Performance.