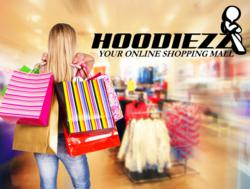 "Wow would love to see an Avatar like me? I love the customization! I never find clothes that just fit my size."
Stoughton, MA (PRWEB) April 24, 2013
According to the recently popular "Real Beauty Sketches Campaign" by Dove, "Women are their own worst beauty critics. In fact only 4% of women around the world consider themselves beautiful." So how does this lack of confidence in physical appearance affect online clothes shopping? How do online retailers sell to a woman who is already self-conscious, and attempting to purchase clothing that she cannot physically try on, or see how the clothes conform to her body?
This question and issue is not new, but Hoodiezz.com might have solved what has vexed online clothing retailers for years.
Every woman is different. Pants that are a size 6 from American Eagle might not fit the same as size 6 pants from Urban Outfitters. Or a medium T-shirt from JC Penny might not conform to the customer's body the same as a medium t-shirt from Macy's. And lastly how will all of these clothes look together? The shirt from Macy's might have looked good on the Macy's website, but does it really go with pants from Urban Outfitters? All of these issues are questions self-conscious female online shoppers ask themselves before they make any sort of purchase. To avoid returns and unhappy customers it's the retailer's jobs to try and address all of these hidden anxieties.
To Solve this problem Hoodiezz.com has developed a clothing "Avatar" concept that allows consumers (both men and women) to build a 3D digital version of themselves, and see how the clothing from the different stores they advertise with will fit on them. The clothing will fit according to the American Sizing Chart. So a female consumer that is 5'6 140 pounds with curvy hips will be able to see on the digital avatar of them, that the jeans they are about to purchase are too big and they need to go one size lower. A female consumer excitedly commented on the Hoodiezz.com "Avatar" when she saw the concept video and said "Wow would love to see an Avatar like me? I love the customization I never find clothes that just fit my size."
Until the "Hoodiezz Avatar" concept is fully developed and ready for public usage. Hoodiezz.com has created a "Build Your Own Outfit" feature in their online clothing mall. This allows consumers to mix and match different clothes such as hoodies, shirts, pants, and shoes from different advertisers in the Hoodiezz.com mall. The feature helps consumers see how an outfit looks together before they make any type of purchase. With new advertisers such as Under Armour, Finish Line, and Famous Footwear affiliating themselves with Hoodiezz.com every single day, the outfit combinations become endless.
The task of selling online clothing to the self-conscious female consumer; will always have some type of issues and anxieties associated with it. But online advertisers such as Hoodiezz.com are trying to reinvent online shopping, and have it be a more profitable and beneficial process for both the consumer and retailer.